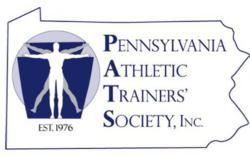 Educating people on the specific signs and symptoms is the first step to help recognize athletes with concussions.
Luke Steele, LAT, ATC
(PRWEB) August 31, 2012
With the football season approaching, the media has begun to focus its spotlight on the prevalence of concussions sustained by athletes in this sport. While the greatest exposure will be given to mild head injuries in the professional ranks, efforts to prevent and effectively manage concussions at all competitive levels within the Commonwealth of Pennsylvania will not go unnoticed.
In August 2010, the NCAA adopted legislation mandating each member institution to have a concussion management plan. The rules also specified any student-athlete diagnosed with a concussion may not return to sports activity the same day. Colleges and universities were required to have student-athletes sign a written statement acknowledging their obligation to report all concussion-related signs and symptoms they experience. Additionally, institutions were required to provide formal education for coaches and student-athletes pertaining to concussion awareness.
Secondary school student-athletes and youth sport participants now have concussion management standards of their own thanks to the "Safety in Youth Sports Act" signed on November 14, 2011 by Governor Corbett. "Every student athlete will [now] receive the same proper care state-wide. Once a student athlete sustains a concussion, they are removed from play that day," states Francesca Kirk, LAT, ATC, Lancaster Mennonite School Athletic Trainer.
The Act has "raised awareness to youth sports including club and scholastic sponsored sports that may not be covered by an athletic trainer or appropriate medical professional," adds Beth Nichols, LAT, ATC, Athletic Trainer at Mercyhurst Preparatory School in Erie, Pennsylvania. "It has also provided education to parents in the recognition of concussion management and the importance of seeking immediate medical attention if a concussion is suspected, keeping student-athletes healthy in their athletic participation."
Many Athletic Trainers agree educational efforts are essential to preventing sport-related concussions. "Educating people on the specific signs and symptoms is the first step to help recognize athletes with concussions or concussion-like symptoms," shares Lock Haven University Head Athletic Trainer, Luke Steele, LAT, ATC. "Hopefully this increases the amount of athletes self-reporting or assisting their teammates who may be acting out of character."
Educational efforts need to extend beyond the Athletic Trainer. Coaches need to reinforce proper tackling techniques with student-athletes. "If you lead with your head while blocking or tackling, the chances of sustaining a concussion are significantly increased," states Greg Scullin, MS, LAT, ATC, Assistant Athletic Trainer at Lehigh University. "Sometimes it is not the fault of the individual who has been injured. At times, players are injured when another individual leads with their head and hits them directly in the helmet."
"Another preventive measure is to ensure the student-athletes are wearing properly fitted equipment," states Francesca Kirk, LAT, ATC. Student-athletes should also be educated regarding helmet care to ensure proper fit is maintained.
Despite the greatest efforts to prevent concussions, the opportunity for injury is still present in the sport of football. When a concussion does occur, utilizing nationally recognized standardized techniques and return to participation guidelines is critical for successful outcomes.
"Implementing the Graded Symptom Checklist [GSC], Standardized Assessment of Concussion [SAC], Balance Error Scoring System [BESS], and ImPACT testing…has really given Athletic Trainers a better idea of where an athlete is having the biggest problem," shares Luke Steele, LAT, ATC.
Kate Fox, LAT, ATC, states that adopting a "return-to play protocol to follow as a guide…after symptoms have resolved and the impact post-injury test scores return to baseline scores" assists both Athletic Trainers and coaches. "The specificity is mostly for the coaching staff to understand the time frame and stipulations, and to keep the treatment of all student-athletes consistent."
# # #
For more information regarding this topic or to schedule an interview with PATS President Yvette Ingram, PhD, LAT, ATC, please contact Tim Doane, MA, LAT, ATC at patspublicrelations(at)gmail(dot)com.
The Pennsylvania Athletic Trainers' Society, Inc. is a progressive organization of licensed health care professionals who work under the direction of a licensed physician. Our society continues to increase public awareness and education regarding Athletic Trainers and the Athletic Training profession while serving as the premier source of information for public safety, injury and illness prevention, early intervention, patient care, and healthcare delivery for the physically active in the Commonwealth.
"The Keystone to a Healthy and Physically Active Life"