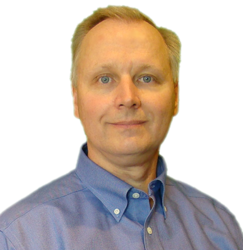 The mass production of quality steel, sharp edge techniques, and innovative manufacturing processes allows for quality products at lower costs.
Roanoke, Virginia (PRWEB) August 31, 2012
Labor Day 2012 is upon us and soon shoppers will start thinking about Christmas. Shoppers visiting local or online kitchen stores will be excited to see name brand cutlery product lines in new colors and at prices easy on the wallet. Cutlery manufacturers have exciting new products to show this year. Kitchen knives with handles in a wide variety of shapes and materials will make Christmas shopping 2012 a true joy.
Mark Jala, founder of the Your Cutlery Helper website, http://www.YourCutleryHelper.com, wrote an article for the website that looks at 2012 cutlery trends, and what's available from cutlery manufacturers. The first trend Mr. Jala cites is the introduction of vivid colors for cutlery handles. "Wood handles on kitchen knives has always offered variation in color. The wood could be light, dark, black, or rose colored. Today, I'm happy to see popular brands offering handles in red, blue, yellow, green, and white," says Mr. Jala. "This addition can liven up a kitchen without sacrificing quality or safety."
The 2nd cutlery trend Mr. Jala cites is an increase in machined blades. Once there were only forged or stamped blades. Today with modern manufacturing processes and economic pressures, many cutlery manufacturers are adding forged cutlery techniques to stamped blades. This increase in quality yields a whole new category of kitchen knives called machined knives. Ice hardening, bolsters, and laser edge treatments make stamped blades light, sharp, and of high durability.
Mr. Jala says the 3rd cutlery trend for 2012 is an increase in unique handle designs. "Take a look at Chicago Cutlery, Henckels, or MAC, and you'll see very similar blades attached to rather unique handles. For some, the handle is the only difference," Mr. Jala said. "When you consider how amazing the Shun Ken Onion knife looks, part of that attraction is the handle. Balancing the tang with wood, steel, or resin in unique patterns, you can see kitchen knife artists have been busy. It's exciting to see and allows home cooks to match a knife to their identity."
The 4th 2012 cutlery trend Mr. Jala finds is an increase in low priced product lines from premium priced manufacturers. Mr. Jala says "Henckels has the Henckels International brand as their more consumer oriented brand. Shun has the very popular Pure Komachi 2 set of kitchen knives. Wusthof introduced the SilverPoint product line where a 10-piece knife block set can have a street price under $100.00. Messermeister added the inexpensive Four Seasons line. Dexter Russell added the Basics line. All of these are quality products from top tier brands at very affordable prices."
The full article also offers a review of the current product lines from 13 popular brands from Calphalon to Yoshikin. The article can be found here: http://www.yourcutleryhelper.com/cutlery-guide/172-whats-new-in-kitchen-knives-and-cutlery-trends
Mark Jala, the founder of Your Cutlery Helper, blogs about cooking, relationship tips, and communication tips Cook Talk Love. He is also the founder of the Home Cooking Academy, offering online cooking classes, and the cookware website Your Cookware Helper.