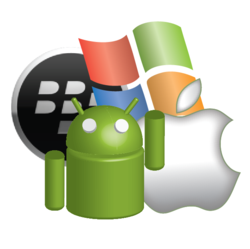 Austin, Texas (PRWEB) August 31, 2012
Nomadesk, the leading developer of business-class file sharing software, unveils enhanced functionality for mobile devices.
Due to the growing number of virtual businesses and traveling workers, there is an increased need for mobile data and the ability to share files online. Nomadesk provides intuitive data storage and sharing software, and continues to add more mobility options for their customers. The company's most recent release features local caching options for both the iPad and Android mobile apps. Local caching allows users to save files to their device, making them accessible offline. Now customers can view files on the go, even with no internet connection.
Nomadesk also offers WebDAV support for the iPad. This feature is provided as a customization option for customers using Nomadesk's Private Cloud. WebDAV gives users the added functionality (along with the local caching ability to access files offline) to edit Microsoft Office documents on their device. Personnel no longer have to be tethered to their computer to complete work tasks, they now have the ability to edit documents anywhere, anytime on their smart devices with the Nomadesk app.
"We strive to continually push development to give our customers more innovation and higher levels of feature sets," says Darren Trumeter, Nomadesk CEO. "We offer unlimited storage, in a totally secure environment that will increase productivity; now every person has the capability to be a virtual worker. "
Nomadesk is a leading provider of file sharing, storage and synchronization software that enables users to share files online and provides unlimited virtual storage. Customers can access, share, synchronize and safeguard files from any location, whether online or offline. With offices in Ghent, Belgium, Austin, Texas and Singapore, Nomadesk delivers a business class file sharing solution around the globe. Nomadesk offers a comprehensive partnership program for software sales firms, and provides exclusive collaboration services for some of the largest business consulting firms in the world.