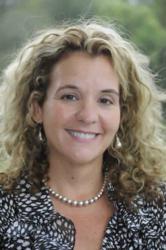 New Orleans, LA (PRWEB) August 31, 2012
Jim Varrell, MD, Jeanine Miles, LPC and Geoffrey Boyce will present at American Telemedicine Association's Fall Forum on September 10-11 on the CFG Health Network's innovative uses of technology in behavioral health care.
The CFG Health Network has been a long-time leader of telepsychiatry with their subsidiary company, InSight Telepsychiatry. Now that real-time telepsychiatry is gaining acceptance, CFG has expanded its scope into the next disruptive technology in telemental health- the virtual world.
Through a unique, virtual interview presentation facilitated by Boyce, the CFG Director of Telemedicine, participants will meet an "avatar" or a digital character version of Miles, a licensed professional counselor. As an avatar, Miles will tour the audience through some of the settings available in the InWorld Solution's private, secure virtual online world that is designed to enhance therapeutic value. While visiting virtual school playgrounds, courtrooms and even virtual airplanes, Miles will discuss her clinical use of the software with her colleague, Dr. Varrell. In addition to being the medical director at the CFG Health Network, Dr. Varrell also has over thirteen years of telepsychiatry experience. Dr. Varrell and Miles have shared patients who used both telepsychiatry and virtual worlds in order to enhance their behavioral health care.
After exploring the possibilities of telemedicine, the audience will be challenged to imagine a world where behavioral healthcare providers are empowered to utilize technology to improve access to care at all levels of the care continuum. From psychiatric evaluations and medication management conducted via telepsychiatry to group therapy and counseling sessions held in simulated environments with users across the globe- numerous exciting, and thought-provoking opportunities exist.
The ATA forum will bring together the most innovative and groundbreaking ideas in telemedicine. The event looks to be the most forward-looking and fun telehealth meeting of the year with a focus on ground-breaking applications of telemedicine that are changing the face of the industry.
The ATA's Forum will be hosted, September 10-11 in New Orleans' historic Roosevelt Hotel, located in the heart of the French Quarter. Boyce, Varrell and Miles will present September 11th at 1:45. If you are interested in registering for the forum, please visit the ATA's website.
Additional Information:
The CFG Health Network is a comprehensive behavioral health network based in Marlton, New Jersey. CFG was founded by Dr. Varrell in 1997. Its telepsychiatry branch, InSight Telepsychiatry, LLC is the national leading telepsychiatry service provider company. The behavioral therapy virtual reality branch of CFG is InWorld Solutions LLC. InWorld enables clinicians and patients to take on avatars, who then meet and interact in a virtual, online space.
The American Telemedicine Association (ATA) is the leading international resource and advocate promoting the use of advanced remote medical technologies. ATA and its diverse membership, works to fully integrate telemedicine into transformed healthcare systems to improve quality, equity and affordability of healthcare throughout the world. Established in 1993 as a non-profit organization and headquartered in Washington, DC, membership in the Association is open to individuals, healthcare institutions, companies and other organizations with an interest in promoting the deployment of telemedicine throughout the world. ATA is governed by a Board of Directors, which is elected by the association's membership.
Speakers Biographies:
Jim Varrell, M.D. is the founder and Medical Director of the CFG Health Network, an innovative healthcare company that focuses on appropriately utilizing technology in order to improve consumer care. InSight Telepsychiatry and InWorld Solutions are two telehealth subsidiary companies under Varrell's clinical leadership.
Dr. Varrell is American Board certified in Psychiatry and Neurology, and certified by the American Academy of Child and Adolescent Psychiatry. Dr. Varrell was likely the first psychiatrist to involuntarily commit a patient via telemedicine in 1999 and has been at the forefront of telepsychiatry and telemedicine advocacy throughout the nation ever since. Dr. Varrell continues to educate the medical community regarding the benefits of telepsychiatry through various presentations and forums where he has served as a panelist and presenter, including his most recent presentation at the American Psychiatric Association's annual meeting in May 2012. Dr. Varrell regularly preforms psychiatric evaluations via telepsychiatry and also manages a large staff of telepsychiatrists who interact with a diverse group of behavioral health consumers.
Jeanine Miles is a New Jersey Licensed Professional Counselor (LPC) and the director of business development and marketing at the CFG Health Network. Miles has over 20 years of clinical and management experience in behavioral health. Jeanine regularly sees consumers both in person and via the InWorld virtual reality forum, an innovative program that is close to her heart. Miles is passionate about the breakthroughs her consumers have experienced as a result of using virtual reality, and she is enthusiastic about spreading the technology into other realms and applications so that consumers everywhere can benefit from the comforts and learning opportunities that virtual worlds facilitates.
Geoffrey Boyce is the Director of Telemedicine at CFG Health Network. Since 2008 Boyce has worked to spread telepsychiatry to new communities throughout the nation. Boyce has extensively researched and targeted communities with the greatest need and potential for telepsychiatry programs. He is active in advocacy to promote the appropriate use of Telemental health and has helped to design and launch new Telemental health programs in a variety of applications and settings.