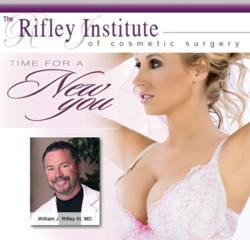 Las Vegas Face Lift Surgery Center Advises Americans to Stay Stateside for Procedure
Las Vegas, NV (PRWEB) August 31, 2012
Las Vegas face lift surgeons centers have been ranked as some of the best in the world, which is no surprise for a city Foursquare names in the "Top 10 Most Beauty-Obsessed Cities." Men's Health ranks Las Vegas in the "Top 10 Most Vain Cities", and expectations are high as Las Vegas escorts, showgirls, cocktail waitresses, entertainers and even the average soccer mom live in one of the most competitive environments where looks matter. The desire to have corrective surgery has some participating in "Medical Tourism" where promises of cheaper procedures attract Americans.
Dr. Bill Rifley, founder of the Rifley Institute for Las Vegas Cosmetic Surgery, says over 50 countries have identified medical tourism as a national industry. However, accreditation and other measures of quality vary widely across the globe, and some destinations may become hazardous or even dangerous for medical tourists. In the context of global health, the term "medical tourism" is pejorative because during such trips health care providers often practice outside of their areas of expertise or hold lower standards of care.
Rifley, founder of the Rifley Institute for Las Vegas Cosmetic Surgery, has been Chief of Plastic Surgeon of Two medical facilities in Las Vegas, and for a combined 20 years and has performed over 20,000+ surgeries. Rifley says that while most procedures such as breast augmentation can be corrected, face lifts, eye lifts and other surgically artistic procedures may not. He encourages prospective candidates to do their research and get a free consultation from a stateside provider before choosing abroad.
A facelift, technically known as a rhytidectomy, is a type of cosmetic surgery procedure used to give a more youthful appearance. In the traditional face lift Las Vegas practices, an incision is made in front of the ear extending up into the hairline. The incision curves around the bottom of the ear and then behind it, usually ending near the hairline on the back of the neck. After the skin incision is made, the skin is separated from the deeper tissues with a scalpel or scissors over the cheeks and neck. At this point, the deeper tissues can be tightened with sutures, with or without removing some of the excess deeper tissues. The skin is then redraped, and the amount of excess skin to be removed is determined by the "surgeon's judgement" and "experience". The excess skin is then removed, and the skin incisions are closed with sutures and staples.
Rifley says that patients may be surprised to learn what solutions are available by less invasive procedures such as Botox or liposculpture. He recommends patients get an evaluation by professionals using the most current procedures. He has personally developed one of the most impressive techniques in facial plastic surgery, referred to as, "The Easy Lift". He has also developed an upper eye-lid procedure that is considered one of the more innovative methods today and has been labelled "The Rifley Technique". Dr. Rifley can be reached with any questions or concerns regarding Las Vegas Plastic Surgery at 1-702-242-4616 or get a free consultation by visiting http://www.RifleyInstitute.com