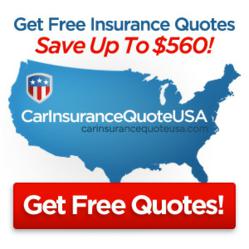 Saint Paul, MN (PRWEB) August 31, 2012
With the launch of their new website in it's second week of existence, a CarInsurancQuoteUSA.com representative tells us consumers have been taking full advantage of the services the site offers.
"Free No-Obligation Quotes In 5 Minutes" that's the claim the site reps report are enticing visitors to simply enter in their zip code to retrieve the insurance quotes. "It's that easy, so when people visit our site, they almost always decide to look up insurance providers in their area."
Paired with the top providers across the United States, the website is able to return a list of the best insurance companies in the area in under 10 seconds. From there, users are encouraged to compare the 3 top providers to ensure the visitor knows what their options are.
The list is returned with the best results at the top of the page. With no need to search the web and try to decide which providers might be the best fit for them, consumers are finding it easy to benefit from the service.
"Of course, saving on insurance has a lot to do with knowing their rights and taking the time to choose the right plan. We've released several guides on how to choose the best insurance and plan on releasing many more." said the representative. "Our goal is to educate our visitors and we strive to provide them the best experience possible, we feel the best way to accomplish that is with an easy to use straight forward experience."
CarInsuranceQuoteUSA.com is a very young site but promises they are just getting started. To try the service today visit CarInsuranceQuoteUSA.com