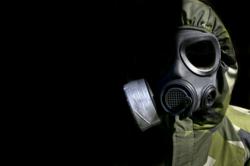 Traditional providers of clinical instrumentation continue to secure funding to develop platforms aimed at biodefense applications
London, UK (PRWEB UK) 31 August 2012
The decision of Idaho Technology Inc. (ITI) to rebrand itself Biofire Diagnostics Inc. on August 28th once again draws attention to the niche diagnostics companies that have emerged since 2001 to support the needs of the Homeland Defense community in response to intelligence-lead biological warfare threats, perceived pandemic disease threats, and the inter-relationship between traditional clinical diagnostics and biodefense.
According to GlobalData's latest insight, the detection and identification of deliberately disseminated pathogens and biological toxins utilize similar technologies to those already used in clinical in vitro diagnostics, such as immunoassay or the Polymerase Chain Reaction (PCR). While there are clearly different specific needs, both the biodefense and clinical diagnostics markets have common requirements.
Dr. Andrew S. Thompson, GlobalData's Senior Research Analyst covering Medical Diagnostics, said: "In recent years, governmental biodefense budgets have seen a reduction in spending by the traditional major players.
"However, recent pronouncements by the US and French governments on the developing situation in Syria, specifically in relation to Syria's use of weapons of mass destruction – including biological weapons – once again raises the profile of biodefense."
Biofire Diagnostics is not the only technology company with an eye on both the clinical and biodefense markets. The most recent edition of the Chemical, Biological, Radiological Technology Survey provides a snapshot of the current and future offerings, with the next survey due in 2013.
According to GlobalData, most of the providers are also major participants in the clinical diagnostics market, and many of the products are modifications of existing commercially available products. 'Traditional' providers of laboratory and clinical instrumentation continue to secure funding to develop new platforms aimed at a biodefense application. For instance, in August 2012, Luminex was awarded an $11m contract by the Defense Threat Reduction Agency to develop a portable device for the detection of patient bio-markers (DNA and proteins) for Systemic Inflammatory Response Syndrome (SIRS).
Although aimed principally at providing a rapid diagnostic tool for soldiers who have suffered a trauma in the field (e.g. infection by a biological threat agent), there are potential benefits for the general diagnosis of SIRS, and the targeting of relevant therapies.
Identification and verification of stockpiles, as well as measures to protect survey personnel, will likely continue to utilize dual-use diagnostic platform technologies from companies including Biofire and Luminex, says the business intelligence experts.
Dr. Thompson added: "The continued future demand for highly sensitive, high-specificity and reliable biodetection instruments for use in hostile environments is sure to continue to provide benefit to the wider diagnostic community, as well as driving diagnostic platform design to more flexible concepts, where the detection chemistry can be easily changed for different targets."