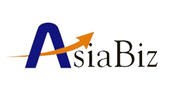 Singapore's downward fertility trend is a real problem that will shrink the size of the republic's working population and potentially, its reputation as a wealth capital.
Singapore (PRWEB) August 31, 2012
According to Prime Minister Lee Hsien Loong's recent National Day Rally Address, Singapore may raise taxes over the next two decades if the city's fertility rate does not improve significantly. The tax receipts will go into enhancing social support for an increasingly ageing population.
Data from the Department of Statistics Singapore shows that Singapore's total fertility rate (TFR) in 2011 is 1.2 children born per woman, down from the replacement rate of 3.07 in 1970. At the same time, the working adult to senior citizen support ratio is 6.3:1. If current fertility rates persist, this ratio will dwindle to 2:1 by 2030.
The latest data from the Central Intelligence Agency's (CIA) World Factbook instead shows that the TFR in Singapore is 0.78 children born per woman this year. This puts the city-state in the 222th position out of 222 countries in CIA's TFR country comparison list.
In addition, CIA listed Singapore's total median age as 33.5 years. United Nations and the World Bank added that the median age of Singaporeans is expected to rise to 43.1 in 2020. In comparison, Singapore's regional neighbors have the edge of a younger population – averaging 23.3 years in Cambodia, 23.9 years in the Philippines; 27.1 years in Malaysia; 28.5 years in Indonesia and 26.5 years in India.
Analysis by Singapore company setup consultancy Asiabiz Services shows that while Singapore's downward fertility trend is a real problem that will shrink the size of the republic's working population and potentially, its reputation as a wealth capital, there is a real need to create a better environment for families and young couples to start families, above and beyond increasing taxes.
"Over the years, the Singapore tax structure, among other factors, have consistently attracted entrepreneurs and foreign investors to start a Singapore company and professionals to apply for the Singapore work visa. However, as mentioned by Sanjeev Sanyal, Deutsche Bank's global strategist, to attract a pipeline of good quality foreign talent, socio-political continuity and stability must exist and they can only be provided by a robust anchor population," observed Mr. James Nuben, Head of Taxation at Asiabiz Services.
Mr. Nuben continued, "Hence, we must as a nation understand why Singaporeans are not reproducing and create a more conducive environment for societal and economic prosperity. The government is implementing a variety of measures but it remains to be seen whether Singaporeans will buy in to these offerings. Nevertheless, it is clear that the economic outlook does not look rosy if Singaporeans are not procreating."
Some of the measures proposed include flexible work arrangements for parents, work-life balance, shared maternity and paternity leave, priority housing for families with young children, subsidized childhood healthcare expenses, more affordable childcare, as well as raising cash incentives for parents of newborns.
##END##
ABOUT ASIABIZ SERVICES
Asiabiz Services is a Singapore-based consultancy that offers business solutions for both local and foreign professionals, investors and entrepreneurs. Our areas of expertise include Singapore company registration, incorporation, offshore company setup, accounting, taxation and other related corporate services. Asiabiz Services also provides Singapore work visa and immigration services for foreign professionals wishing to relocate to Singapore.
120 Telok Ayer Street, Singapore 068589
Phone: +65 6303 4614
http://www.asiabizservices.com