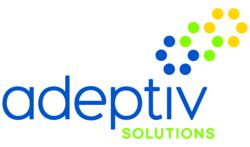 "We have a philosophy of working with companies to growth their business, not just provide them with best in class services," said Mark Chandley, CEO of Adeptiv Solutions
Salamanca, NY (PRWEB) August 31, 2012
As the strategic decision to use hosted e-commerce platforms is growing, new entrepreneurs are turning to Magento Go, the hosted e-commerce solution from Magento, a choice of many of the world's most respected brands. With their ease of use and quick implementation, a business can be up and running in no time. Adeptiv Solutions has built a configurable integration process for Magento Go users that will allow you to be up and running with Order Fulfillment services within hours.
"We have a philosophy of working with companies to growth their business, not just provide them with best in class services," said Mark Chandley, CEO of Adeptiv Solutions. "By being integrated with Magento Go we are expanding the companies that will benefit from our ability to support their operations while enabling them to focus on more strategic issues."
The integration between Magento Go users and Adeptiv Solutions Order Fulfillment Service provides everything the business owner needs to monitor their operations as well as provide an outstanding customer experience:
1. Real Time Inventory Tracking with RF enabled warehouse – barcode or no barcode support.
2. Same day shipment and Perfect Order Guarantee
3. Transparency of performance thru service level reporting
4. Ship Confirmation e-mails and other customer configurable communications
In addition Adeptiv Solutions brings their OPTIMIZE methodology to empower their clients to continually improve their business.
To understand how you can get integrated as a Magento Go user or if you're looking to improve your Order Fulfillment or Customer Care situation, please contact David Ellin, Vice President at Adeptiv Solutions (dellin(at)adeptivsolutions(dot)com) and start a conversation today.
About Adeptiv Solutions
Adeptiv Solutions is the leading provider of Outsourced Order Fulfillment and Contact Center Solutions to e-commerce companies, retailers and manufacturers. Built on cutting edge technology and a focus on OPTIMIZING our customers brand and business, we build our customers loyalty by maximizing every customer touch point. To learn more about how we can help your business contact David Ellin toll free at 855.233.7801 or visit http://www.adeptivsolutions.com