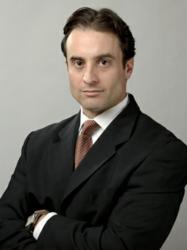 The last things you want for your holiday weekend are a run-in with another driver
Wilkes-Barre, PA (PRWEB) August 31, 2012
This Labor Day weekend will see a bump in holiday travel of 2.9% over last year, according to predictions by AAA's Labor Day 2012 Travel Forecast. The forecast includes round trips of 50 or more miles from Thursday, August 30 through Monday, September 3. The vast majority of trips will be by car. And as congestion on the roads increases, accident risk increases and tempers can flare.
"But the last things you want for your holiday weekend are a run-in with another driver and, especially, a car accident," says experienced Pennsylvania car accident injury attorney David S. Smacchi.
A partner at DLP in Kingston, PA, Mr. Smacchi offers a few tips for avoiding a car accident this Labor Day so you and your family can enjoy your mini vacation instead.
Don't drink and drive. This may seem obvious, in addition to drunk driving being illegal. But impairment begins to occur at low levels of intoxication, and though it may be legal, the result is slower reaction time and lowered inhibitions, which lead to foolish choices on the road.
Don't speed. Another no-brainer, but one that can be difficult to avoid. Remember that the time saved by speeding is inconsequential compared to the risks associated with speeding.
Don't tailgate. Apply the three-second rule to maintain a safe distance between you and the car in front of you. Find a stationary object on the side of the road. When the car ahead of you passes it, start counting seconds. At least three seconds should pass before your car passes the same object.
Avoid distractions. Do not talk or text while driving, and eliminate other distractions such as eating, fiddling with electronics, and even involved conversations with passengers. Keep your focus on the road.
Plan ahead. Know your travel route and plan for a detour, if possible, in case you encounter heavy traffic on your preferred route. Get plenty of rest before you embark to avoid drowsy driving, which can be as dangerous as drunk driving.
Use care in bad weather. Summer thunderstorms can bring sudden heavy rain, also bringing impaired visibility and slick road surfaces. Slow down, allow more space between your car and other vehicles, and pass with care.
Practice defensive driving. Aggressive driving is a huge contributor to automobile accidents. Keep calm when others drive aggressively, look out for unexpected driving behaviors, and accept small delays rather than changing lanes abruptly, for example.
Maintain your vehicle. Proper tire pressure is a key to safety, with an added bonus of optimal gas mileage. Use an inexpensive pressure gauge to keep track of tire pressure. Rotate tires regularly for consistent wear, and monitor the feel of your brakes to know when to seek repairs.
Even the most careful and experienced drivers cannot always avoid the "other guy." If you find yourself the victim of an auto accident causing injury, Attorney Smacchi at DLP can help.
###
DLP is a full-service law firm whose Pennsylvania car accident lawyers are committed to representing clients with compassion and dedication. With offices in Moosic, Kingston, Honesdale or Hazleton, DLP serves all of Northeast Pennsylvania. For a free consultation, call DLP toll free at (877) DLP-9700 or (877) 357-9700.