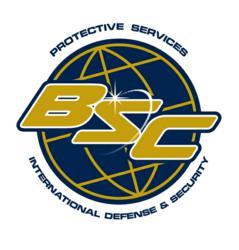 By taking all the necessary steps and preparing in advance, we will minimize cost and inconvenience, while maximizing security and peace of mind during the Holiday.
(PRWEB) August 31, 2012
Rosh Hashanah and Yom Kippur are the most important of all Jewish High Holy Days, and the only holidays that are purely religious, as they are not related to any historical or natural event. September 17th-25th mark a special gateway in the Jewish community of self reflection, prayer and on the 25th, fasting. In some parts of the world, the High Holy Days bring a time of caution and increased awareness in communities due to international politics involving the UN, Palestine and other nations.  Many Jewish establishments take extra precautions to stay safe during the holiday. Bryant Security, a Miami security company is increasing safety protocols, trainings and security procedures for clients in many Jewish establishments for the High Holy Days. 
 
Synagogues, Jewish schools, community centers, Temples and even markets are all areas of concern during this Holy time of year.  Bryant Security offers seminars and trainings for establishments which emphasize emergency procedures and techniques. "Each year we raise the bar in our approach to safety. This year all our Miami security guards will have new technology which monitors activity remotely. This will allow us to be in more places at once, and keep an extra eye on our clients." mentions Shay Ben-David Bryant Security President. This year, Bryant Security Sharp Shooters will be issued new equipment and weapons, along with an intense training program, that must be passed.
Along with increased training, education and security technology, Bryant Security Corporation also monitors activities of extremists, terrorists and anti-semites locally and abroad, to keep communities safe. "By taking all the necessary steps and preparing in advance, we will minimize cost and inconvenience, while maximizing security and peace of mind during the Holiday."  says Shay Ben-David, President of Bryant Security.
 
This Holiday Season, be vigilant about your institutional and personal security.  If you see something suspicious, report it to the police.  Bryant Security also encourages you report the situation to their offices, so they can document and act accordingly.  Log onto http://www.BryantSecurity.com for more information.
 
About Bryant Security
BRYANT SECURITY is one of South Florida's most established and well diversified security companies. Providing South Florida guard services armed and unarmed in the Miami-Dade and Broward Counties, this family owned and operated business has proudly served and protected the community, property and people since 1985.
Offering innovation, quality, professionalism, resourcefulness, experience and flexibility, this makes Bryant Security the security services industry leader of South Florida. Mandating skilled manpower, teamwork, expertise, specialty knowledge and trained security officers to demonstrate precise and flawless conduct at all times. From executive level protection to CCTV Camera and Entry Systems, they demand the very best! Each protection task private or public that their protection officers undertake calls upon their extensive training which focuses on ensuring the security and safety of your company, property and staff.
When you select BRYANT SECURITY you are ensuring that your facility will enjoy the highest possible degree of Miami professional security. Their management team consists of hands-on leaders who will work directly with you in planning and implementing your campus' security and contingency planning needs. BryantSecurity.com or 305-405-4001.