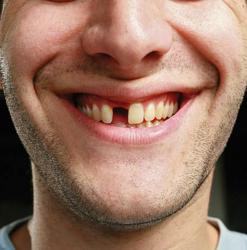 I'm finally proud of my smile again!
Doncaster, Sheffield, Leeds, Rotherham, Barnsley, Wakefield (PRWEB UK) 31 August 2012
Dental implants have been used for many years to help people get rid of their dentures and replace teeth missing in their smile.
A new kind of dental implant has been launched which has the ability to be placed in positions previously deemed difficult to restore with predictability.
This innovative design is a leap forward in quality for patients, and is now available at Red Sky Dental Spa.
Dental implants are a method to give secure tooth replacements which cannot be removed and eliminate the need for plastic, removable dentures.
In a recent interview, Dr Khaira said "I'm really excited about this new implant. It significantly increases the predictability and is a huge benefit to patients. We can now offer an even better service than we could before and I'm thrilled to be able to incorporate these implants into my practice"
Patients who had previously lost teeth due to trauma such as a car accident were more likely to have problems with implants long term. These new dental implants are set to make even more challenging cases more predictable
For more information contact:
Red Sky Dental Spa
10 Albion Place
Doncaster
South Yorkshire
DN1 2EG
01302 325678