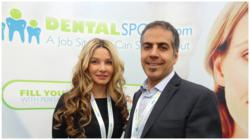 As part of its Healthy Teeth and Gums for Life Campaign, Advant Dental in McKinney Texas is providing smart dental care tips that will make students and parents smile
McKinney, Texas (PRWEB) August 31, 2012
Children with dental pain or tooth loss may miss school, lag behind in speech development and suffer from low self-esteem. As part of its Healthy Teeth and Gums for Life Campaign, Advant Dental in McKinney Texas is providing smart dental care tips that will make students and parents smile.
August 8, 2012 - Dr. Mojan Safavi, dentist, McKinney, TX, sees too many children at her family dental practice, Advant Dental, who have advanced cases of dental decay. Although cavities are easily preventable, many of her younger patients are not taking the steps necessary to insure oral health. Left untreated, dental problems can lead to severe pain and early tooth loss. As a result, children may miss school or have problems focusing due to pain, develop speech impediments or become self-conscious about smiling in front of their peers.
Poor oral hygiene during the childhood years can also lead to a lifetime of dental problems. With school starting soon, Advant Dental's Healthy Teeth and Gums for Life Campaign is offering timely tips to help students get an A+ in oral hygiene:

Cut out sugary drinks: Dr. Safavi says children drink too many sugar-laden sodas, and even the acidic flavor additives in diet sodas can damage their still-developing tooth enamel. There is also sugar in many juice drinks, energy drinks, and flavored waters. She recommends water, milk and drinks that are considered cool, but without the sugar.
Brush and floss on a regular schedule: Children's lives are more active than ever. That's why the doctor says it is important to establish a regular time every day to spend on oral healthcare, including flossing.
Wear mouthguards when playing sports: A custom-made mouthguard can be a great investment in your child's health. In addition to protecting your child's teeth, a mouthguard can help prevent concussions and cushion an impact or blow that otherwise could cause jaw injuries or serious damage to your child's lips, tongue or face.
See your family dentist before school begins: This will allow the dentist to detect and treat any cavities before they become problems. The doctor can also determine if your child's teeth are developing properly, provide advice on brushing techniques, and suggest alternatives to sugar-heavy foods.
"We want kids to have healthy teeth and gums because it affects so much else in their lives," said Dr. Safavi. "Advant Dental developed this program to teach kids about the importance of taking great care of their teeth now, so they'll have healthy teeth and gums for life." The McKinney dentist provides family dentistry, restorative, state-of-the-art, and sedation dentistry care to patients.
The Healthy Teeth and Gums for Life Campaign educates community members and makes a difference in the lives of patients in McKinney, Allen, Frisco, Plano, Prosper, and other communities in the North Texas area. Advant Dental PA is located at 1550 S. Custer Rd., McKinney, Texas 75070 . Further information on the campaign or the practice may be found at 972-346-2992 or http://www.smilemakerUSA.com.