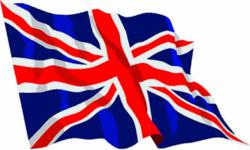 We have been delighted with the results.
London, United Kingdom (PRWEB) August 31, 2012
With manufacturing in Asia and Eastern Europe becoming more expensive, it can become more cost effective for small and medium sized companies to keep production close to home.
Jane MacDougall, the CEO and founder of Eva Alexander commented: "We have been delighted with the results. Working with over ten different manufacturing and sampling facilities we are able to access skilled specialists for the production of each garment. More importantly, since we design our maternity clothing with the professional woman and that special occasion in mind, quality matters. We want the production quality to match the design quality and we have found that is best done by having it in the UK."
Many of the fabrics for Eva Alexander's maternity dresses, maternity skirts and maternity tops are also sourced from the UK. These unique and beautiful fabrics often cannot be obtained from fabric mills in other countries because the dying or manufacturing techniques have become highly specialized.
By working with different production teams, all of whom are located in the greater London area, quality is never compromised. Working with a wide range of skilled tailors and specialists has enabled Eva Alexander to incorporate more sophisticated features into their maternity wear to maximise comfort and style while also allowing the clothing to grow with a woman throughout her pregnancy. "Our maternity wear is innovative because we do not design maternity wear per se, we design beautiful clothes that a woman can wear throughout her pregnancy. There is a difference and we have very few concessions to this approach," mentions Mrs. MacDougall.
The benefit of having production teams nearby is that working relationships become more integrated. When deadlines are set, they rarely move, when problems arise, communication is instant. Ultimately, the product is better because both parties want to make the best product possible. Turnarounds are also quicker and there is increased flexibility that often can't be achieved when production is out sourced.
Eva Alexander Maternity differentiates itself from others through the sophistication of its designs and the fabrics used. The skills needed to bring these designs and fabrics to life are available in the UK and Eva Alexander is proud to be able to help keep them here.
Eva Alexander launched its online maternity wear shop at http://www.eva-alexander.com in January of 2011, and has quickly become one of the trendsetters in maternity wear fashion. The creation of stylish maternity designs that combine figure flattering silhouettes, modern lines and smart tailoring with luxury fabrics, distinctive detail and quality workmanship has been received with rave reviews. With a clientele that ranges from professionals and executives to style savvy fashionistas and a celebrity following that includes the likes of Sienna Miller, Eva Alexander has been embraced internationally and continues to grow from strength to strength. With three iconic collections: Essentials, The Office and Twilight Beauty, a woman is always fashionably dressed for any occasion during her pregnancy.