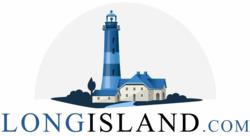 LongIsland.com's newly updated Restaurant Directory is the revitalized tool that locals have been waiting been in desperate need of to plan their dining experiences.
Kings Park, NY (PRWEB) August 31, 2012
FOR IMMEDIATE RELEASE: LongIsland.com's updated comprehensive Restaurant Section enables locals to find local eateries utilizing a multitude of tools, leave reviews, and more.
Earlier this year, LongIsland.com launched a brand new site design, which included a comprehensive, free to use Restaurant Directory packed with over 5,000 local Long Island Restaurants. Each of these new listings includes a full page of information about each location, as well as options for businesses to include menus and photos, and for locals to leave their reviews. The directory is laid out elegantly, and searching is simplistic, offering diners the option to sort by location, cuisine type, price, available amenities, and even ambiance – ensuring locals will be able to find the perfect dining destination no matter what they are looking for.
With thousands of dining choices in both Nassau and Suffolk counties, Long Islanders have been in desperate need of a tool to find eateries that suit both their taste and budget. By utilizing these search functions, potential diners on Long Island can narrow down their options, and find amazing local eateries with ambience to suit any occasion from a romantic night on the town, to a quick bite with family or friends.
The LongIsland.com Restaurant Directory is an invaluable resource for locals, tourists, and party planners alike – offering Long Island diners the opportunity to search before the step out for breakfast, lunch, or a night on the town. The Directory is easy to use, and simple to navigate – this straight forward design coupled with the restaurant recommendations and local insights makes LongIsland.com's updated directory the go-to tool for diners.
For anyone on Long Island who loves to dine out, the Long Island Restaurant Guide is one that simply can't be passed up – with the thorough information, recommendations, and reviews now available, it will take less time to plan a night out than it will to decide on a menu choice!