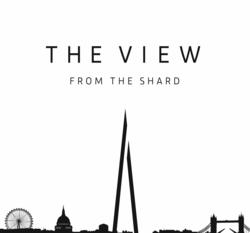 (PRWEB UK) 31 August 2012
Superbreak, the London Breaks specialist, has reported a +23% increase in online bookings volumes into London, as customers appear to be returning to the capital post the Olympics. As the summer months draw to a close, the York based tour operator hopes the influx of new theatre shows and attractions set to open their doors across the capital, will give customers even more reasons to visit London.
Superbreak's long-standing partnerships with key London venue and ticket providers has enabled the company to provide its customers with an extensive range of new hotel and ticket packages across its attractions, events and London theatre breaks product portfolios. Whilst the autumn theatre season naturally brings closure for some shows, Superbreak are delighted to welcome brand new stage productions to its programme, including the Spice Girls musical Viva Forever!, the Bodyguard Musical and Jesus Christ Superstar, with Charlie and the Chocolate Factory set to open in the new year.
Those wishing to explore some of London's newest visitor attractions can now do so by choosing from a great selection of high quality new products, from exhibitions opening at the Royal Academy of Arts and the Victoria & Albert Museum, to the hugely anticipated 'the View from the Shard'. Due to open in early February 2013, the attraction has already sparked much attraction amongst Superbreak customers since hotel and ticket packages went on sale in August 2012.
As the 2012 Olympic Paralympic Games end on the 09th September 2012, the O2 Arena will re-open its doors to a host of popular pop, rock and comedy acts with Superbreak securing excellent availability for the likes of Muse, Keane, Nicki Minaj, Jennifer Lopez and John Bishop. The tour operator has also secured a range of packages for the new 'Up at the O2 Arena' experience, which offers visitors panoramic views across London from the top of the O2 Arena.
London continues to be a key destination, with thousands of customers travelling to the capital with the tour operator yearly, with 81% of travellers choosing to add rail, theatre or attraction tickets to their booking. The ability to add a variety of extras to any hotel booking helps to set Superbreak apart from its competitors and offer customers an extensive range of value added breaks suitable for any budget.
Khalid Amin, Online Marketing Manager at Superbreak, commented: "London is most definitely enjoying a post-Olympic glow with the city providing the stunning backdrop to the games. Sales of our well established London products are seeing a real boost with both search volume and revenue increasing by double digit percentages for both West End Theatre Breaks and London Rail Breaks. In addition new shows such as Viva Forever! and attractions such as The View of The Shard appear to be really capturing our customers imagination".
About Superbreak:
Superbreak is the internet division of Superbreak Mini Holidays Limited, the market leader for short breaks throughout the UK, including hotels in York, Manchester, Edinburgh and Paris. Superbreak is part of Holiday Break plc. Based in York, England, Superbreak specialises in booking city breaks in 2-5 star hotel accommodation throughout Britain for the leisure traveller. Superbreak also work with various travel providers offering a range of last minute hotel offers, including rail breaks, P&O mini cruise breaks, flights & more.
With 5000 plus hotel partners in worldwide locations from Manchester to Brighton, from London to Paris and with great availability and rates for theatre breaks, events at the O2 Arena, various popular attractions and national and international rail partners, Superbreak can offer an outstanding depth and breadth of UK and Overseas short break products.
Note to the editors:
We authorise the republication of this content with the condition that a link to Superbreak is included: http://www.superbreak.com