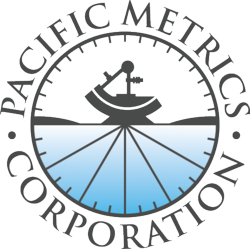 Pacific Metrics understands that in education it is imperative to reach students on an individual basis.
MONTEREY, CALIF. (PRWEB) August 31, 2012
Pacific Metrics Corporation, (http://www.pacificmetrics.com) a leading provider of online assessment solutions, has partnered with mobile product design firm Interactions Ltd. to develop iPhone application practice tools for the California High School Exit Examination (CAHSEE). Available now at the Apple App Store, CAHSEEMath1 and CAHSEEStart help students practice for the exam anywhere, at any time.
The CAHSEEStart app gives students an insight into the types of questions they will experience in math, English language arts, and writing. Priced at $.99 for unlimited use, the app contains 60 questions in an easy-to-use format. The CAHSEEMath1 app, priced at $3.99 for unlimited use, includes over 100 multiple-choice practice questions covering algebra, geometry, data analysis, functions, statistics, probability, and practical problem solving. Both apps give students two test formats to choose from: a flip-card test, so students can receive immediate feedback on their answer; and a continuous test, with scoring results given at the end of a session. With the "auto-save" feature, students can close the app in the middle of a test and resume testing at their convenience.
"Interactions' test framework enabled us to partner with Pacific Metrics and easily present their web content as an iPhone app. Additional CAHSEE modules comprising a comprehensive test will be released in the coming weeks and months," says Dave Parkhill, Managing Director of Interactions Ltd.
CAHSEEMath1 and CAHSEEStart include the following features:

Graphs, tables, and charts similar to those on the CAHSEE test
Coaching hints
Two chances to answer each question correctly
A record of past test sessions and scores
"Pacific Metrics understands that in education it is imperative to reach students on an individual basis. The development of these iPhone apps means students have access to an easy-to-use tool that will lead them toward success," states Stella Gibbs, Executive Vice President of Pacific Metrics.
The purpose of the CAHSEE is to "significantly improve pupil achievement in public high schools and to ensure that pupils who graduate from public high schools can demonstrate grade-level competency in reading, writing, and mathematics." All public school students, except those identified with an eligible disability, must pass the CAHSEE requirements to receive a high school diploma.
Pacific Metrics has been developing online assessments for over 11 years and was involved with the original development of the CAHSEE standards. For more information about Pacific Metrics, visit http://www.pacificmetrics.com or call (831) 646-6400.
About Pacific Metrics
Pacific Metrics Corporation creates lasting improvements to the assessment and learning environment through the thoughtful use of technology. Headquartered in Monterey, California, Pacific Metrics provides specialized psychometric software and sophisticated online systems to state departments of education and to organizations that develop, administer, and score large-scale assessments. The company has achieved recognition for its technical work and for being a leading force in the development of innovative, customized, web-based systems. For more information, visit http://www.pacificmetrics.com.