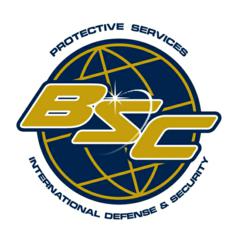 If your child or student tells or hints that he is being called names, teased, or invaded in anyway, please contact the school department heads immediately...
Ft. Lauderdale, FL (PRWEB) August 31, 2012
Bryant Security's goal is to protect the community against crime, terrorists and most importantly, keeping the kids safe. As a historical participant in the Florida Council of Independent Schools (FCIS) and a supporter of No Place for Hate, Bryant Security Corporation, a Miami security company, reminds the community that bullying is an epidemic, which comes in many forms.
More than 40 Miami-Dade, Broward and Palm Beach County schools have signed up for an anti-discrimination program called No Place for Hate, since its launch in March. "We take bullying very seriously. The No Place for Hate program is great because it not only helps to identify all the different forms of bullying, but holds each school individually responsible for implementing the program," says Shay Ben-David, Bryant Security President. Schools must renew their certification on a yearly basis which involves student and teacher trainings. The school is then required to hold three different activities that promote diversity and acceptance. Upon completion, they receive a "No Place For Hate" banner.
Bryant Security Corporation offers local schools an educational initiative, which involves training the student body and the faculty on how to overturn acts of bullying. "If your child or student tells or hints that he is being called names, teased, or invaded in anyway, please contact the school department heads immediately and report it.  It could save them emotionally, and physically," mentions Rene Zerquera Operations Manager at Bryant Security. Rene continues to mention that bullying comes in many forms that just physical.
Different forms of Bullying:
Teasing
Social exclusion
Threat
Intimidation
Stalking
Physical violence
Theft
Sexual, religious, or racial/ethnic harassment
Public humiliation
Damaging or Destruction of property
Placing a student in reasonable fear of harm to his or her person or property
Cyber-bulllying
Cyber-stalking
To invite Bryant Security to speak at your educational institution, call 305-405-4001, or log onto http://www.BryantSecurity.com for more information.
About Bryant Security
BRYANT SECURITY is one of the most established and well diversified security companies in South Florida. Providing South Florida guard services armed and unarmed in the Miami-Dade and Broward Counties, this family-owned and operated business has proudly served and protected the community, property and people since 1985.
Offering innovation, quality, professionalism, resourcefulness, experience and flexibility, this makes Bryant Security the security services industry leader of South Florida. Mandating skilled manpower, teamwork, expertise, specialty knowledge and trained security officers to demonstrate precise and flawless conduct at all times. From executive level protection to CCTV Camera and Entry Systems, they demand the very best! Each protection task private or public that their protection officers undertake calls upon their extensive training which focuses on ensuring the security and safety of your company, property and staff.
When you select BRYANT SECURITY you are ensuring that your facility will enjoy the highest possible degree of Miami professional security. Their management team consists of hands-on leaders who will work directly with you in planning and implementing your campus' security and contingency planning needs. BryantSecurity.com or 305-405-4001.