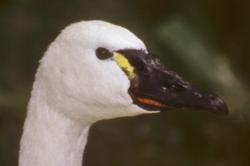 Portal, Arizona (PRWEB) August 31, 2012
Doug Pratt has been to many destinations, following his birding and nature passion. An ornithologist, musician, painter, and photographer, he has been to the world's major birding areas. North Carolina's outer banks in the winter, however, hold a special appeal.
"I have loved the Outer Banks in winter since my first cold-weather trip there in the late 1960s," Pratt explains. "The summer beach houses are largely shuttered, seasonal businesses are closed, and few vehicles clog the highways. Only hunters, fishermen, and birders are out and about. In contrast to summer, one gets that wilderness feeling, and even with a group, one can get lost in the solitude."
According to Pratt, it is indeed a wildlife spectacle. "Windswept outer beaches are dotted with flocks of gulls and terns, Sanderlings, and Western Willets, while offshore, gannets wheel and plunge-dive amidst rafts of scoters, Brown Pelicans, razorbills, loons, cormorants, Horned Grebes, and Red-breasted Mergansers. Rock jetties shelter American Oystercatchers and Purple Sandpipers."
Speaking about Naturalist Journeys' upcoming December tour, he continues: "The area has a well-deserved reputation for turning up rarities, and winter is perhaps the best season to search for them. So there is something for everyone, and a lot for anyone. It is a tour-leader's dream because contrasting areas are close together, and daily adjustments for changing weather are easy. If the storms are on the ocean, you can drive to inland lakes and fields. This trip has the potential to turn up most of the winter birds of the eastern US in a single week within a 50-mile radius of Nag's Head."
The history of the area will also be featured. The Lost Colony, Blackbeard's lair, man's first flight, the Graveyard of the Atlantic: are all phrases that evoke the rich history of the North Carolina coast. The iconic lighthouses of the North Carolina Coast, visited without the summer crowds, will provide wonderful photographic opportunities.
The weeklong tour begins and ends in Norfolk, Virginia. Visit Naturalist Journeys' website for more information.