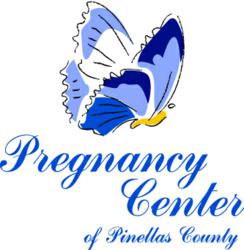 Diane Smith states, "This open house is part of introducing our staff, services and facility to the community" - Diane Smith, Center Manager
Tarpon Springs, FL (PRWEB) August 31, 2012
Diane Smith Center Manager of the Tarpon Springs Pregnancy Center extends community invitation to their public Open House. The date of the open house is Thursday September 27th. The open house will run from from 10am to 7pm and will feature a ribbon cutting at 5PM.
Diane Smith states, "this open house is part of introducing our staff, services and facility to the community".
The Tarpon Springs staff and facility recently moved from the Countryside Clearwater area where in five years there, 398 innocent babies were saved from abortion and there were 172 salvations and re-dedications. Smith continues "it is our desire to save even more babies and reach even more people with the message of salvation in our new Tarpon Springs Center and make an even bigger difference in our community."
Women, families and teens can rely on The Pregnancy Center to assist those in need with access to free and confidential medical care, information and services to help them through this important time in their lives. The Pregnancy Center is located near the Tarpon Springs Campus of St. Petersburg College.
Trained staff and medical professionals will be available to answer questions and concerns about pregnancy. Come by the Open House to meet the staff and experience first hand the high level of caring, compassion and confidentiality that can be of great need during any unplanned pregnancy.
"It's your choice, know your options," says Center Manager Diane Smith.
Primary services offered:
Free pregnancy tests
Limited ultrasound
One-on-one sessions with a volunteer Life Coach
Educational classes, and additional resources
Services vary by location. Please see our website for more information about unplanned pregnancy services and resources.
The Pregnancy Center of Pinellas County is part of the New Life Solutions network of community service organization. New Life Solutions is the Ministry Head of the Pregnancy Center of Pinellas County, More2Life Youth Development Program, Passages Post-abortion Grief Support Program, and the Breath of Life Women's Health Services and Birth Center.
About New Life Solutions:
New Life Solutions is a Life Affirming Ministry serving Pinellas County since 1985. We serve women, teens, and families empowering them to make healthy life decisions through 5 outreaches including: Pregnancy Center of Pinellas County, Passages Post-abortion Recovery, Breath of Life Women's Health & Birth Center, Shepherd's Village Residential Program, and More2Life Youth Development Program.
Address:
1910 East Bay Drive, Largo, FL 33771
727-216-1402
Website: http://www.newlifesol.org/
For Media Inquiries contact Donna Clute
727-216-1402 x 501
donnaclute(at)pregctr(dot)net
This press release was offered by Tampa Internet Presence Management Company Image Forward as part of the Companies commitment to community service initiated by CEO Michael Huth.