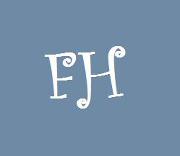 Selling Clothes Online Has Never Been This Easy.
Euless, TX (PRWEB) August 31, 2012
FashionHaunt recently announced that international sellers from certain countries would be allowed to sell items on the site.
As planned FashionHaunt has opened its door for international sellers to create a global platform.
Selling clothes online should be easy, cost effective and efficient as it sounds like. There is no cost of renting a space, hiring employees, or paying for utilities. But the reality can be a lot more different than imagining. With the notion to provide easy, efficient, and global arena, FashionHaunt has invited sellers from India, China, Canada, France etc to join the site.
Often companies create a solution which promises to provide a platform and services at no cost, but in no time one realizes that they are being charged nickel and dime for the basic services. Therefore, the seller gets trapped in the maze of false marketing campaign. With its recent announcement FashionHaunt has extended its services to International sellers also.
After providing years of free service to swap, sell and buy clothing online at MyClozet, the founder decided to establish a platform to sell clothes online which provides the sellers all that services at no cost, that is when FashionHaunt was born. The seller is charged only if the item is sold. There is no complex mathematical formula involved in calculating the commission. Sellers are charged a flat rate fee of 3% of the sale price. The site works for the best interest of the sellers by providing some services as listed below:
List items for free.
Pay commission of 3%, only if the item is sold
List as many items as you wish
Listing never ends
Get paid directly to your PayPal account
By allowing international sellers to join the site, the company plans to build an international community. FashionHaunt is an answer to all that confusion of selling clothes online. Sellers can sell their items at FashionHaunt with peace of mind. Sellers are not bound by any geographic regions, they can sell their product to customers from around the world, 24/7.
FashionHaunt is an innovative online marketplace that connects buyers and sellers of new and gently used clothing, accessories, jewelry and costumes for men, women, and children. The possibilities are endless with FashionHaunt on your side. The items that you can sell on FashionHaunt is not limited to western clothing but traditional too. So, the seller who is interested in selling traditional clothing such as Indian clothing, Japanese clothing, Irish clothing are also welcome.
Founder of FashionHaunt has converted the imagination into reality by providing this dynamic and global marketplace. The seller has all the necessary tools at their dispense to make it selling clothes online easy, inexpensive and efficient. Are you a small business owner, individual seller or boutique owner looking to sell clothes online?, Come join this growing community today.
Persis LLC
support(at)fashionhaunt(dot)com
http://www.fashionhaunt.com
http://www.myclozet.net