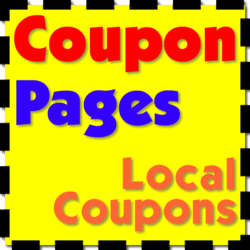 When our new Partner Program launches, those willing to roll up their sleeves and pitch in are going to be rewarded with a great business opportunity.
Staten Island, NY (PRWEB) August 31, 2012
Details about the upcoming CouponPages.Com partner program are starting to unfold. Though the program itself has yet to launch, information about the program itself reveals a program geared largely at home business seekers, network marketers and to those looking to purchase a franchise.
While the program itself is not yet a franchise in the traditional sense, the company has revealed that when a formal franchise program is launched, those who have built successful territories in their home towns will be given the opportunity to become full fledged franchises for little or no upfront investment.
According to Joe Crescenzi, founder of Couponpages, "When our new Partner Program launches, those willing to roll up their sleeves and pitch in are going to be rewarded with a great business opportunity.", added Crescenzi.
CouponPages.Com is a web site that focuses on printable coupons from local merchants. The site features a dedicated "Coupon Page" for each local merchant who signs up, which contains up to 6 coupons, plus their logo and photos of their local business, along with a description of the business and other features like YouTube videos, a PDF of their menu, etc.
Every merchant has complete control of their "Coupon Page", which means they can add or edit anything on the page with just a few clicks. No special software or web design skills are needed.
Typical merchants pay about $595 per year to have their page listed in 5 zip codes. Larger merchants can pay extra to be listed in more zip codes.
Almost every ad on the site was sold by a local agent who solicits merchants in his or her home town. These agents earn 40 to 50% in commissions on each sale. Previously, those agents were recruited directly by the company itself, but with the new Partner Program, the company will be opening the door to business opportunity seekers to build satellite offices in their home town and build their own network of sales agents.
According to Crescenzi, "Through direct recruiting and selling, we have reached about 700 cities in about 30 states, but we know that's just the beginning. Our new Partner Program will give people the opportunity to build a network of agents and merchants in hundreds of new cities and eventually every zip code in the country."
"It's going to take a lot of hard work for a new partner to build their local territory, but we're going to do everything in our power to train and guide them along the way. It may not be a traditional franchise, but we're going to try to make sure they have a solid road map to success for them to follow.", added Crescenzi.
A central part of the plan will be extensive online and offline training to insure each person knows exactly what to do.
Although the partner program has not officially started, people can pre-register by following the "Earn Money" link on the site.
CouponPages.Com is one of the oldest and largest printable coupon sites that features printable coupons from local merchants. 100% of the coupons on CouponPages.Com are printable. The site does not feature "Coupon Codes" that are used to buy things online. "Every coupon on the site is a printable offer you can use in your own backyard" says Joe Crescenzi.