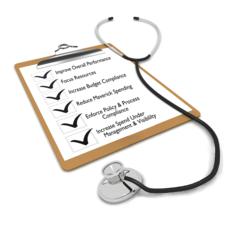 The first steps for organizations looking to control and manage spend, is to find the right spending categories through a careful spend analysis,
Mechanicsburg, PA (PRWEB) August 31, 2012
Puridiom, leading provider of Procure-to-Pay spend management solutions, recently sponsored a webcast that examined trends in health care procurement and opportunities for savings in such key spend categories as purchased services--facilities/MRO, outsourced services and technology. The webcast, "Procurement and Negotiation Strategies for Health Care" was produced by My Purchasing Center and featured speakers from Corporate Contracts, Cardinal Health and Puridiom.
The webcast was targeted at hospitals and medical facilities that are under increasing pressure to reduce costs while continuing to make investments in technology, as a result of health insurance reforms of the Affordable Health Care Act. However, the strategies introduced could also be applied to other industries as well.
For procurement professionals in health care, costs can be cut by a careful assessment of administrative expenses followed by prioritized and sharply focused procurement actions in each key spend category. Procurement's actions must span the entire procurement-to-supplier payment workflow.
The webcast provided tips for negotiation and showed how to:

Establish a governance structure that produces real and sustainable reduction in total administrative expense.
Correctly tabulate and analyze spend data in a way that facilitates action.
Select the cost reduction method appropriate to each category of expense.
Sell top management with a financial plan that includes internal costs and possibilities for business process outsourcing.
Recognize when to seek outside help and which help to select.
"The first steps for organizations looking to control and manage spend, is to find the right spending categories through a careful spend analysis, looking first at the number of suppliers in each of these categories, then to select the right sourcing strategy based on what type of market that category falls into." says Dennis Toohey, Director of Solutions, Puridiom. "Categories with large numbers of vendors are usually low hanging fruit." The speakers all agreed, that although spend analysis can be difficult as data is not always easily available, the time is ripe for spend management in the health care industry. The webcast is available and can be viewed online at My Purchasing Center.
About Purdiom
Puridiom is a leading Procure-to-Pay solution provider, offering the most comprehensive eProcurement software on both Cloud and Licensed platforms for organizations of all sizes and industries. For over 29 years, Puridiom has streamlined function in the supply chain with innovative technologies, providing dynamic personalized services and extensive domain experience. The easy-to-use software and team strategies enable organizations to gain a competitive position and transform business into a strategic resource savings entity. Solutions include: Enterprise Procure-to-Pay, Puridiom Xpress, Strategic Sourcing, Catalog Content Management, Supplier Enablement, Invoice Automation, Business Process Outsourcing, and Travel Management. E-Procurement consulting services are also provided.