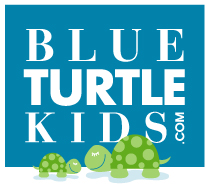 Fall is the best time of year...and there are so many wonderful trends for girl's clothing this season,
Fort Worth, TX (PRWEB) August 31, 2012
"Fall is the best time of year...and there are so many wonderful trends for girl's clothing this season," said Mary Gallina, President & GMM of blueturtlekids.com-- children's clothing retailer. "Fall 2012 was so bountiful trendwise...it was hard to select just a few, however our team edited down, so that moms and their daughters can navigate the wonderful world of children's clothing this Fall."
Children's Clothing—Trend Outlook for Girls Clothes--Fall 2012
Futuristic Prints—MisTeeVUs Classic prints are giving way to futuristic prints of circles, geometric graphics and Jane Jetson-esque just plain 'Fun' prints. Every little girls wardrobe, needs just one piece this season. A little goes a long way!
Polka, Polka, Polka—MisteeVUs—Dots that is! Polka dots are hot and everywhere this season in fun colors, whimisical shapes. A must have this season!
Embellishments—Zaza Couture, Novelty rules the roost this year in girls clothing this Fall. From ruched fabrics to embrodiery, woven ribbons, lace trims, fabric flowers and applique...interesting fancy embellishments are prevalent in much of the girls outfits this Fall.
True Blue—Sage and Lilly, Bright blue, bold blue, blue and blue. Blue is the color of the season in vibrant hues. Especially when contrasted with neutrals or black.
Bold Prints—Twirls and Twigs The prints have it...this year, all collections of girl's clothing have very bold and vivid prints. Don't shy away from having too much. From florals to geometrics...bold prints are the way to go.
Sparkle and Shine—Shiny metallics are in. Look for bright shades of bold colors like fuschia and cobalt sparkly accents. Everyone could use a little something shiny in their wardrobe this season.
Applique—Cute and adorable, applique is everywhere this season on girls clothes. The pant, the sleeve, the bodice. We are seeing it two ways....monochromatic--matching the fabric and contrasting to add a pop of color and another layer of detail.
Since its founding in 2002, blueturtlekids.com has featured some of the finest children's clothing for boys and girls including brand names: Mis-Tee-V-Us, Mulberribush, Zaza Couture, Peaches n' Cream, Twirls and Twigs, Skivvydoodles, Sara's Prints pajamas, Sage and Lilly, Baby Lulu, Wes and Willy, and many other wonderful brands.
Blueturtlekids.com prides itself on finding unique, comfortable and colorful clothing that both boys and girls enjoy wearing due to their fun designs, easy on/off styling and super-soft fabrics. Best of all, blueturtlekids.com allows customers to shop quickly and efficiently 24 hours a day/7 days a week, with detailed service and attention paid to every order.
While your kids are still kids, blueturtlekids.com will help dress them in comfortable, stylish, unique clothing for everyday and special occasions...especially this Fall 2012.
COMPANY INFORMATION
Blueturtlekids.com
Blueturtlekids.com is focused on providing the latest in children's clothing each and every season. In addition, blueturtlekids.com carries many "Made in the USA" children's clothing lines.
Blueturtlekids.com also strives to keep customer's up-to-date via their blog.blueturtlekids.com, facebook page and Twitter stream.
Blueturtlekids.com looks forward to each new season of dressing your child in clothing that is cute, comfortable, fun and unique.
# # #