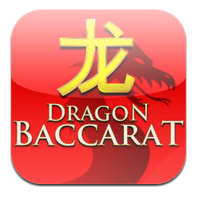 We provide the data intelligence to the surveillance department allowing them to quickly see scams and dealer mistakes
Las Vegas, NV (PRWEB) August 31, 2012
eConnect, Inc. and The United States Playing Card Company, the makers of "Bee"® Brand Playing Cards, form an alliance that will dramatically improve security and game protection for table games in casinos worldwide. When the "Bee"® Brand's Bee-Tek™ intelligent shoe is in-use by the dealer, eConnect monitors the cards being dealt for collusion, fraud, dealer error, analyzes trends in win/loss and associates the data with surveillance video. The combined technology between the two companies protects millions of dollars in transactions and gives the gaming operators peace of mind that their assets are being protected from scams and employee error.
"Bee® Brand provides casino operators with state of the art playing cards and intelligent shoes" commented, Henry Valentino- eConnect CEO, "We provide the data intelligence to the surveillance department allowing them to quickly see scams and dealer mistakes so the casino is protected from big financial losses"
eConnect and The United States Playing Card Company are installing the systems in many casinos and card rooms around the globe. The Bee-Tek™ intelligent shoe and the eConnect system can be purchased as a bundled package. The eConnect system interfaces to all major surveillance digital recording systems and cameras making it very easy to deploy.
Chris Swanger
Marketing Director
eConnect, Inc
702-683-4766
Chris.Swanger(at)eConnect(dot)tv
http://www.eConnectGlobal.com
Karen Baer
Sr. Brand Manager
The United States Playing Card Company
859-815-7348
kbaer(at)jardenbc(dot)com
http://www.usplayingcard.com
About eConnect:
eConnect is a software company in the security industry , which provides financial transactional analysis with visual verification. This is accomplished by synchronizing transactional data from point-of-sale (POS), casino systems and games to digital video surveillance, producing the best fraud deterrence tool in the industry. The software tool also increases the effectiveness of employee productivity, allowing managers to easily identify common employee errors. The software provides a dramatic return on investment usually within 3 to 6 months.
About The United States Playing Card Company:
The United States Playing Card Company is the leader in the production and distribution of premier brands of playing cards, including BEE®, BICYCLE®, AVIATOR®, HOYLE®, KEM® and CONGRESS® playing cards. Founded in 1867, the company manufactures markets and distributes traditional playing cards, card games, children's card games, and card accessories. BEE®, BICYCLE®, AVIATOR® and HOYLE® are registered trademarks of The United States Playing Card Company. For more information, visit http://www.usplayingcard.com.
About Jarden Corporation
Jarden Corporation is a leading provider of a diverse range of consumer products with a portfolio of over 100 trusted, quality brands sold globally. Jarden operates in three primary business segments through a number of well recognized brands, including: Outdoor Solutions: Abu Garcia®, Aero®, Berkley®, Campingaz® and Coleman®, ExOfficio®, Fenwick®, Gulp!®, K2®, Marker®, Marmot®, Mitchell®, Penn®, Rawlings®, Shakespeare®, Stearns®, Stren®, Trilene®, Völkl® and Zoot®; Consumer Solutions: Bionaire®, Crock-Pot®, FoodSaver®, Health o meter®, Holmes®, Mr. Coffee®, Oster®, Patton®, Rival®, Seal-a-Meal®, Sunbeam®, VillaWare® and White Mountain®; and Branded Consumables: Ball®, Bee®, Bernardin®, Bicycle®, Billy Boy®, Crawford®, Diamond®, Dicon®, Fiona®, First Alert®, First Essentials®, Hoyle®, Kerr®, Lehigh®, Lillo®, Loew Cornell®, Mapa®, NUK®, Pine Mountain®, Quickie®, Spontex® and Tigex®. Headquartered in Rye, N.Y., Jarden ranks #371 on the Fortune 500 and has over 23,000 employees worldwide. For in-depth information about Jarden, please visit http://www.jarden.com.