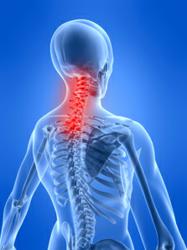 Physiotherapy covers a wide variety of injuries, ages, and other factors with each patient but there is no doubt that physiotherapy helps the vast majority of people
Winnipeg, MB (PRWEB) August 31, 2012
Toronto, Ontario's Centre for Addiction and Mental Health recently eliminated physiotherapy services, causing patients to literally suffer. Hospitals, including St. Joseph's Health Centre, Toronto East General and York Central have all closed their doors to physiotherapy patients. Hospital representatives say this service is one of many "fringe" services on the chopping block. Patients may now have to pay out of their own pocket, or visit private clinics to receive treatment. But the staff at Corydon Physiotherapy & Massage Clinic a physiotherapy clinic in Winnipeg, maintain that physiotherapy is an essential part of rehabilitation therapy, say patients will suffer from this decision. The clinic has just launched a brand new website and blog aimed at educating people about the tremendous benefits of such services.
There has been heavy backlash with the announcement, and many patients are saying that physiotherapy saved their life. Sarah Downey, Vice President of the CAMH clinical services said in a statement that the centre will be helping patients find treatment elsewhere, but many aren't convinced. "Before physio, I was about to end it" said Tyson Plourde, a patient with the CAMH, in a recent news article. Now Plourde, 32, doesn't know what he'll do.
Patients may have difficulty finding a clinic that will accept them for physiotherapy, if they haven't been a patient there before. In Winnipeg, Corydon Physiotherapy has gone the opposite direction. The long-standing clinic has launched a physiotherapy blog to keep their patients and potential new patients educated on the clinic's various services and the practice of physiotherapy. "Physiotherapy covers a wide variety of injuries, ages, and other factors with each patient but there is no doubt that physiotherapy helps the vast majority of people," states the company's website.
Corydon Physiotherapy specializes in physiotherapy, acupuncture, massage therapy and occupational therapy. Opened in 1979, Corydon Physiotherapy employs certified, trained therapists to treat muscle pain without the use of medication. Patient education and understanding is crucial to a proper recovery, say representatives from Corydon Physio. The clinic has launched a brand new website dedicated to helping with this education. To learn more about physiotherapy in Winnipeg, visit http://corydonphysiotherapy.com.