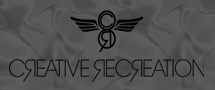 Los Angeles, CA (PRWEB) August 31, 2012
To help spread the word about their newest seasonal fashions, the original lifestyle footwear brand - Creative Recreation, is hosting an interactive contest to reward some of their lucky fans with a new pair of shoes.
Creative Rec is teaming up with GotCast.com, the interactive casting and contest platform to power a photo contest where three people will walk away with new shoes.
Official Link: http://www.gotcast.com/casting-calls/page-tko/Creative-Recreation-Fall-Collection-Contest/71351
Three of the Top25 most-voted entrants that meet the eligibility requirements will be selected by Creative Recreation's marketing team to receive one of the newest styles of Creative Rec Shoes.
ABOUT CREATIVE RECREATION: Creative Recreation was founded in California in the Fall of 2002 due to a dissatisfaction in what the footwear industry was offering. At that time, the market consisted of two options: a dress shoe to be worn with a suit, or an athletic sneaker that did not fit an evolving lifestyle. Realizing that success was no longer correlated to wearing a suit and tie, Creative Recreation began its journey. Perfecting the crossbreed between the comfort of an athletic sneaker with the materialization of a dress shoe, Creative Recreation was born. http://www.cr8rec.com
ABOUT GOTCAST: GotCast is the premier entertainment industry community, boasting a robust, interactive casting and contest platform. The website serves media and production companies from across the globe in over 150 markets. GotCast members encompass a full-spectrum of interests and involvement in the entertainment industry. They are models, actors, fans, bloggers, industry executives, writers, TV hosts, celebrities, managers, photographers and more. GotCast connects people with industry projects, exclusive opportunities, and original content. http://www.GotCast.com