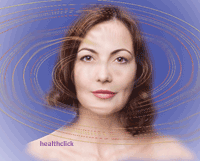 Quite often the "missing link" in the management of a clients complaints lies within the weakness of the vestibular system.
Franklin, TN (PRWEB) August 31, 2012
This two-day intermediate level physical therapy continuing education course provides the fundamentals for evaluating and treating vestibular dysfunction. A basic overview of vestibular function and anatomy as well as central nervous system interaction is provided. Hands-on laboratory sessions enhance the clinicians ability to properly perform testing techniques for vestibular disorders. Quite often the "missing link" in the management of a clients complaints lies within the weakness of the vestibular system. A thorough understanding of underlying disorders assist the clinician in developing effective treatment and exercise programs to decrease symptoms and enhance balance and functional ability. Options and considerations for creating treatment plans and long-term care management strategies are thoroughly discussed.
The treatment ideas presented in this Vestibular Rehab continuing education course can be applied to patients with vestibular disorders as well as to patients with limitations in balance or sensory integration. Clinicians will be able to immediately apply this information in the clinical setting.
This course is offered to physical therapists, physical therapy assistants, occupational therapists and occupational therapy assistants. An extensive laboratory component is designed to provide clinicians with skills required for the treatment of their balance and vestibular patients.
This PT continuing education seminar course objectives are as follows:

Identify the anatomical structures responsible for perception of movement and understand their physiological functions.
Identify the intricate connections between the vestibular, oculomotor and somatosensory systems and how they combine to maintain stability of posture and vision.
Recognize and understand the different mechanisms of recovery of the vestibular system and how they impact the course and content of rehabilitation.
Recognize typical vestibular disorders by symptom and category and identify critical areas for therapeutic intervention.
Recognize the clinical significance of diagnostic tests including ENG, caloric testing, rotational testing and posturography.
Perform evaluative procedures and assess findings (interview/history, Dizziness Handicap Inventory, oculomotor exam, visual-vestibular exam, positional testing, Motion Sensitivity Quotient, Dynamic Gait Index, static balance assessments, systems screening).
Recognize typical presentations of nystagmus and their relevance to treatment.
Formulate an appropriate treatment plan including measurable goals.
Apply appropriate therapeutic exercises and procedures.
This course meets the continuing education course requirements for Maryland, California, Illinois, Washington, Louisiana, Florida, Wisconsin and Pennsylvania.
This Vestibular course will be presented at:
Adventist Rehabilitation Hospital of Maryland, Rockville, Maryland on September 15-16, 2012,
St. Elizabeth Hospital in Edgewood, Kentucky on October 13-14, 2012
Eden Medical Center in San Leandro, California on November 10-11, 2012
East Jefferson General Hospital in Metairie, Louisiana on January 26-27, 2013
Tampa General Hospital in Tampa, Florida on February 23-24, 2013
Multicare Tacoma General Hospital in Tacoma, Washington on March 16-17, 2013
Aurora Wellness Center in Burlington, Wisconsin on April 13-14, 2013
John Heinz Institute of Rehabilitation Medicine in Wilkes-Barre, Pennsylvania on April 27-28, 2013
More information can be found on this Vestibular Continuing Education Course at http://www.healthclick.com