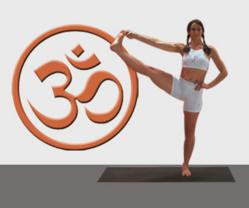 Yogsync.TV is going to revolutionize how people learn and do yoga online.
(PRWEB) September 05, 2012
This new technology combined with ancient yoga teachings is set to revolutionized the way people practice yoga at home. It's been four years since Al Hall, long time yogi and founder of Yogasync.tv LTD, first felt the stirring of this idea. "For my own practice there was a hole in the market where my needs for structure and flexibility in my home practice weren't being met," says Al, "I needed something that would fit my energy and ability levels as well as time constraints… and it either didn't exist or I'd done certain yoga videos a hundred times already and the problem was they weren't evolving with me. Others were also starting to ask me about maximizing their home yoga practice, so I decided to create a system that would work for them too." ?
"A group of local yogi's started to form, we got some developers on board and Yogasync.TV came to life. From there the vision grew and evolved to become the worlds first ever yoga website that has the capacity to evolve and grow as your practice does. It's really exciting cutting edge technology and only this moment possible. So after four years of hard work it's deeply satisfying to finally open the doors to the world. Yogasync.TV could revolutionize the way people learn and practice yoga at home as well as offering a new and unique way to interact with other yogi's around the world."
The team at Yogasync.TV combine their talents and ability with the shared vision of bringing yoga into homes all around the world at an affordable price. With a whole month of home yoga practice costing about the same as an individual class in town, this online facility comes at a time when gas prices are high, incomes are stretched and time is precious.
As people who have been practicing yoga for a long time, we know that yoga slowly chips away at both our wallets and our consciousness, so we wanted to provide something that would be affordable as well as support us in living more authentic lives. The physical health benefits of yoga also combine together to create an experience of life that is healthy and vital, which keeps us young and energized," says Kali Cathie, Voice of Yogasync.TV.
Yogasync.TV's goal is to make high quality yoga instruction more accessible to all countries and all walks of life, thereby bringing more peace into the world via the practice of yoga. Sarsha Hood, mother of 3 the Face of Yogasync.TV said, "By sharing Yogasync.TV with the world, I know that as a community of online users we can learn to walk together with peace in every step and radiate that out in to the world for everyone to soak up."
To make this platform available and performance high in many different countries it has been developed to stream from 35 different data centers around the globe. Fast broadband users will be able to enjoy High Definition video streaming, while slower broadband members will have the choice to decrease bandwidth for their unique situation.