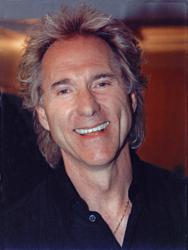 Toledo, OH (PRWEB) September 11, 2012
Gary Puckett and the Union Gap was one of the most successful groups of the 60's. His unmistakable signature voice garnered six consecutive gold records and top ten Billboard hits – including "Young Girl", "Woman Woman", and "Over You". More information about Gary Puckett can be found at http://www.garypuckettmusic.com.
Gary Puckett returns to the stage for an evening of his best music accompanied by the Toledo Symphony on Saturday, September 29 at 8PM at the Stranahan. Tickets start at only $24 and can be purchased on line at http://www.toledosymphony.com or by calling 419-246-8000.
Gary Puckett Bio -
In 1968 Gary Puckett and The Union Gap had six consecutive gold records and sold more records than any other recording act...including the Beatles.
They played a command performance at the White House for Prince Charles and Princess Anne by special invitation of the President.
Gary Puckett and The Union Gap was one of a very select group of touring acts to achieve prominence worldwide.
In 1971 Gary disbanded The Union Gap.
In 1974 "Young Girl" was reissued by popular request in England where it reached number five and achieved a Silver Record Award for the second time. This is a full six years after the song was initially released.
The Gary Puckett and The Union Gap's "Greatest Hits" album is one of CBS' best selling "Collector Series" albums today.
In 1986 Gary was invited to tour with the Monkees on their national reunion tour, which established itself as a major hit of the 1986 touring season.
In 2001, Gary has released his latest CD, "In Europe". Originally recorded
in Europe, this CD has new versions of "Young Girl" and "Lady Willpower",with a European flair.
In August 2001, Gary released his first ever Christmas CD, called
"At Christmas". This CD, available exclusively at GaryPuckettMusic.com, is a beautiful collection of traditional Christmas songs....Well worth the wait.
In March 2002, Gary released "Live", a collection of hits recorded live and featuring the song " Home ", dedicated to the men and women defending our country with their lives.
The Toledo Symphony
With roots as early as 1838, the Symphony sees itself as the musical heart of Northwest Ohio, supporting Neighborhood and Regional Concerts, a School of Music and three youth orchestras in addition to traditional concert offerings (Classics, Pops, Family, Mozart & More and Chamber).