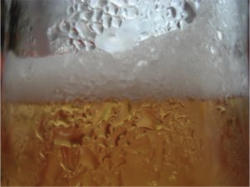 I'll Take Care of It
Denver, Colorado (PRWEB) September 26, 2012
While the number of DUI arrests in Colorado may be on the decline, it is still the most commonly filed criminal charge in the state. And the ongoing interest in increasing penalties means hiring experienced defense counsel remains critical.
Denver DUI Defense Attorney Jeremy Rosenthal recently told the Denver Post that serious penalties for drunk driving are among the reasons for a decline in the number of arrests made throughout the state.
A report by the Post indicted the number of Colorado DUI arrests has dropped nearly 20 percent since 2009, a decline of 5,462 cases. Still, 26,010 motorists were arrested and charged with driving under the influence of alcohol or drugs.
"Before 2008, people were used to getting slaps on the wrist for DUIs as long as no one was hurt, so many think that's the way it still is," Rosenthal said. "They are very wrong about that assumption."
Legislatures changed the law in 2008, making a first-time DUI/DWAI punishable by up to a week in jail and a driver's license suspension of up to 9 months. Those whose blood-alcohol level (BAC) tests above .17 face a driver's license suspension of up to two years.
As a consequence, fighting allegations you were driving under the influence requires an experienced defense attorney. Make no mistake about it, DUI enforcement is still big business: State courts have collected more than $8 million in DUI fines since 2009. Denver County has collected $673,538.
Skyrocketing insurance premiums may add thousands of dollars to the true cost of conviction. And the requirements and expense of complying with ignition-interlock-device legislation, only add to the cost and inconvenience.
Beginning in 2009, Colorado has required ignition-interlock devices for all first-time offenders who want driving privileges while serving a driver's license suspension. Those with a BAC over .17 must have the devices installed on their vehicles for at least two years after their driving privileges are restored.
Challenging a DUI arrest in Denver frequently leads to a reduction or dismissal of the charges. This is particularly true if the charge is a first offense. And that makes keeping a drunk-driving conviction off your record all the more critical.
A Colorado DUI charge may be challenged on a number of grounds:

Probable Cause: Authorities must have reason to stop your vehicle. And reason to request that you perform field sobriety tests or submit to a breathalyzer examination. When a defense lawyer can prove the state lacked probable cause, a reduction or dismissal of the charges can result.
Field Sobriety Testing: In the hands of an experienced defense attorney, the "results" of these tests can be rendered meaningless. They are little more than an officer's opinion as to guilt.
Breathalyzer Examinations: With each passing year, this technology is further revealed to be junk science. Breath-test results can be challenged on many fronts. The truth is these machines are so unreliable a number of jurisdictions – including the Washington D.C. police department – have stopped using them.
As motorists continue to get wiser about the consequences of conviction, the number of arrests is likely to continue to decline. Both because fewer drivers are getting behind the wheel after drinking, and because the number of motorists hiring experience defense attorneys will force authorities to bring better cases if they have any hope of securing a conviction.
Call The Law Firm of Jeremy Rosenthal at (303) 825-2223 for a free and confidential consultation to discuss your rights.
Link to Denver Post Story featuring Attorney Rosenthal: http://www.denverpost.com/news/ci_21082860/number-colorado-duis-dropped-past-three-years