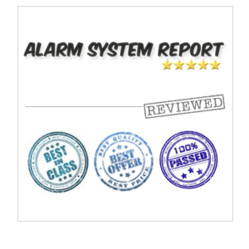 Combining home security with energy saving home automation is the wave of the future. Homeowners can actually make use of their home alarm system without having to actually deal with a break-in.
Reston, VA (PRWEB) September 14, 2012
Home security has always been worth the cost of the system, but it seems that it is now becoming so advanced that it actually costs more not to have a home alarm system. Between homeowner's insurance savings and new and improved home automation services, a person may actually save more money than they spend on their systems.
Vivint, one of the top rated home security companies on AlarmSystemReport.com's review section, has stated that some of its customers have saved almost a hundred dollars a month just in reduced utility bills. Other consumers are experiencing similar results and are flocking to technologically advanced home security companies like the ones rated on AlarmSystemReport.com.
What Can Home Automated Systems Do
Home automation systems can control the HVAC systems, the lights, the sprinklers, the humidifiers, and even the drapery of a house. This can be done at a centrally located control panel in the home, a computer, or even on mobile devices like smart phones and tablets.
Homeowners can now program their HVAC systems to reduce and increase temperatures based off of the time of day. They can also have the sprinklers come on at optimal times of the day. Even the drapes can be opened and closed automatically. This drastically reduces the amount of energy and water used by a household and reduces the impact the home has on the environment. It also reduces the utility bills for these homes, so it pays to go green.
How To Take Advantage Of These Systems
The main issue consumers may have with this type of technology is that it isn't always easy to come by. There are many great home alarm system companies that have this technology, and there are many that do not. Consumers will be surprised to know that some of the older and bigger companies have been slow to introduce these types of technologies. In fact, AlarmSystemReport.com has moved some of the bigger companies down a couple ranks because of its hesitation to offer these technologies with all of their systems.
This being said, consumers will find that there are some great companies offering the best home alarm systems that are both economically viable and environmentally responsible. AlarmSystemReport.com did an audit on all of the top home alarm systems and found that companies like Vivint and Protect America have many home automated systems to choose from.
These companies are putting pressure on the other industry leaders and it won't be long before every home security company offers a home automated system to its customers.
To see a list of companies offering home automation as our home alarm system reviews, please visit AlarmSystemReport.com
###