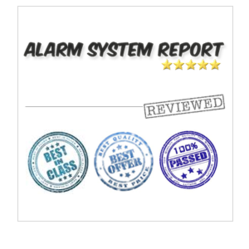 DIY home alarm systems are becoming popular as a new generation of homeowners want to do it themselves. A few companies lead the industry in these solutions and they're making our list for a reason.
Reston, Virginia (PRWEB) September 18, 2012
The do it yourself crowd has demanded more and more home security system options and the smaller home security companies have listened. This year's top three do it yourself home security system companies have been announced on AlarmSystemReport.com's website and none of the old alarm system companies made the list.
Some well known companies were beaten out by smaller and more technologically advanced companies like Protect America, and Lifeshield Home Security. All of the DIY home security companies were independently tested by AlarmSystemReport.com and these three stood out the most. Lifeshield Home Security came in third place and Protect America came in second place. Our winner had the best diy alarm system and as a result, came in first place.
Lifeshield Home Security
Lifeshield is relatively new to the home security industry and has only been operating for about ten years now. However, over the past ten years, this company has created a great reputation for fantastic customer service. AlarmSystemReport.com searched all over the web and found that customers had nothing but positive things to say about Lifeshield Security. Just to be sure though, AlarmSystemReport.com had their experts test Lifeshield's customer service themselves by buying and using some of their services.
AlarmSystemReport.com says that Lifeshield is great because they offer alarm monitoring without a contract as well as a money-back guarantee. A company simply cannot offer these kinds of deals without giving great customer service. They also found that they have great price contracts as well as fantastic wireless alarms for customers to use. In fact, Lifeshield offers alarm systems so small that even mobile home owners can take advantage of their systems. Of course, there are drawbacks to using Lifeshield, but you'll have to go to AlarmSystemReport.com to read them.
Protect America
Alarm System Report found that Protect America has superb do it yourself home alarm systems at an affordable price. These alarm systems are easy to setup and the experts at AlarmSystemReport.com had them up and running in less than an hour. The factor that set this company above Lifeshield was the fact that its equipment is non-proprietary, so customers can switch to another alarm monitoring company without having to get new equipment.
Our Winner
Our winner also has non-proprietary equipment, but most people will not need to take advantage of it. AlarmSystemReport.com found this company to have the best customer service team in the industry. In fact, the customer service team sets up the customer's diy system settings before they even ship out the alarm. This makes setup extremely easy for the customer.
To read more about these three DIY Alarm systems and to see who our winner is, please visit AlarmSystemReport.com.
###