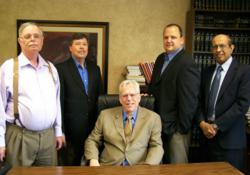 "After a very long process of searching, vetting, and deliberating we have identified the firm we will be merging with and effectively acting as our succession partners." - Bob Bloom, President - Bloom & Company
Seattle, WA (PRWEB) September 04, 2012
The combined firms will retain all staff and offices in Downtown Seattle, North Seattle, and Snohomish.
"I am delighted to make this announcement today. After a very long process of searching, vetting, and deliberating we have identified the firm we will be merging with and effectively acting as our succession partners. The combined firms offer significant skills, staff, and capabilities that will benefit all of our combined clients and partners." – Bob Bloom, President
Joining the North Seattle office is Rob Lane who most recently was named partner and shareholder to Viridian Tax And Accounting.
Bloom & Company CPA's, P.C. was founded in 1979 and has served a long list of clients for over 30 years in the greater Seattle area. They specialize in tax preparation, planning, and accounting for individuals, companies, and estates.