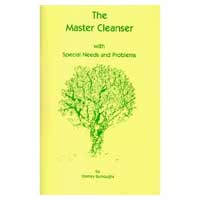 Atlanta, Georgia (PRWEB) September 10, 2012
Expert 10rate editors have chosen the Best Diets for 2012 picks in their latest Top 10 list in the lifestyle/health arena. Editors ranked the diets by effectiveness in losing weight. Eating and dieting has become a way of life in America for many of us. The top 10 list of diets gets down and dirty with some diets that work. 10Rate editors picked the best most effective diets, considering a wide variation due to the fact that some people may need sustained long term weight loss – while others may need a quick fix after the holidays or before an important party or event.
According to the top 10 list, two of the best diets for 2012 currently being implemented are the 4 Hour Body Diet Review and the Master Cleanse Diet Review. Concerning the Slow Carb Diet, reviewers stated that, "One of the great things about this diet is that you get one day off a week to eat anything you want. Yes, anything. He recommends Saturdays and going crazy eating pizza or whatever it is you have been craving. I did this diet for several weeks one time and it works. Another positive trait is that you can stay on the diet until you lose the amount of weight you want to lose or for good."
When reviewing the Lemonade Cleanse Diet, editors said,"It's amazing. The recommended routine is 10 days but I know people who have done as few as 4. At the end of the 10 day period when your tongue is clear, velvet smooth and a rich red color you do one flush with a very large container full of sea salt water to completely clean those intestines. Losing lots of weight is almost a side benefit. Take a look at Beyonce Knowles skin in the before and after shots if you don't believe me. Let me tell you one thing about this diet, it's not easy. "
10rate.com conducts reviews in various product and services categories and publishes "Expert Top 10 Lists for Everything in your life." The company's web site strives to "Make it Easy" to select from the hundreds of choices there are in the product and service market place. All products and services are thoroughly researched by the companies expert editors prior to receiving a rating on a 1-10 scale. In addition to product reviews the companies editors write guidelines, buying guides and articles on various topics surrounding each product or service category covered to help educate the consumer.