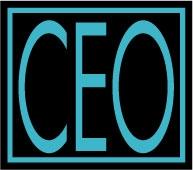 Bedford, NH (PRWEB) September 01, 2012
This article traces the history of continuous improvement beginning with Generation I in the early 20th Century with Frederick Taylor, Walter Shewhart, Frank and Lilian Gilbreth, Henry Ford, and other industrialists of the era. It concludes with a renewed vision of continuous improvement, followed by proven, real world guidance about how to discover new approaches and opportunities for improvement in our present economy and beyond.
For many organizations, the meltdown and recovery has leveled the playing ground of improvement. "Since 2008, most organizations in all industries are stuck in a mode of economic uncertainty and an improvement-neutral state," says Terence T. Burton, President of The Center for Excellence in Operations, Inc. Adds Burton, "Unfortunately, the need for improvement never goes away; in fact it grows even larger and more urgent in the present anemic economy. In good times and bad times complacency, denial, postponement, and procrastination are never the right leadership responses to these challenges." The continued creeping incrementalism approaches to improvement of the past are no longer effective. All organizations are facing the reality of what got us here will not get us to where we need to go.
"The next generation of improvement is literally an Improvement Renaissance with unlimited possibilities," says Terence T. Burton, President of CEO. According to his article, the next generation is a rapid deployment and rapid results model that combines the strategies of Deming back-to-basics, people and process innovation, the integration of emerging and enabling technologies, and adaptive improvement across diverse industries and environments. The future of improvement is a nimble, systematic execution of this combined strategy that creates the continuous cultural standard of excellence. This is a well integrated system of improvement similar to the Toyota Production System (TPS) but a more dynamic system that leverages technology and harvests the larger enterprise and extended enterprise opportunities.
"The next generation of improvement is a renewed direction of improvement that enables organizations to identify and harvest new opportunities rapidly or even in near real time - and prepares them to cash in on the even larger opportunities that they do not know about yet.," adds Burton. His management consulting firm refers to this new generation of improvement as Improvement ExcellenceTM: the mastery of developing and implementing successful strategic and continuous business improvement initiatives, transforming culture, and enabling organizations to improve how they improve. Be sure to read the full article at http://www.iienet2.org/uploadedFiles/IIE/Author_permissions/IEAug12burton.pdf.
About the company
CEO is a leading global operations management consulting firm specializing in Lean Six Sigma, Supply Chain Excellence, Accelerated Product Development, Technology-Enabled Improvement, and other strategic improvement initiatives. CEO has consistently helped hundreds of clients around the globe achieve a sustainable benchmark rate of improvement equal to an annualized 10X to 50X+ return on their investment within 12-18 months. In our twenty years of existence, we have accumulated billions of dollars in documented benefits for their clients. For more information visit CEO's website at http://www.ceobreakthrough.com, and visit amazon.com to view Terry's new book, "Out of the Present Crisis: Rediscovering Improvement in the New Economy."