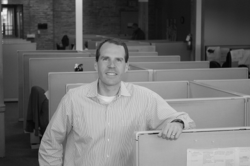 ...myFootpath has helped over 1,000,000 students find the college or degree program that's right for them
Chicago, Il (PRWEB) September 10, 2012
Inc. Magazine ranked myFootpath, a company that provides enrollment services for colleges and universities, #234 on the annual Inc. 500|5000 list, a compilation of the fastest-growing, privately-held companies in the nation. myFootpath was ranked #8 in the Education Category and #9 amongst the fastest-growing companies in Chicago.
"myFootpath is excited to be acknowledged by the Inc 500 for growth. We are really focused on building something sustainable in a rapidly changing market. Our mission is to help people find their path in life," said CEO J.T. Allen. "In many cases, that may mean going back to school to get a degree, to be better equipped to make that necessary career change. Our college and university clients are there to help people take that next step."
myFootpath is an education enrollment company that helps individuals find their next step in life. Founded in 2000 by a team of leading guidance counselors, the company reinvented itself several times before hitting on its winning business strategy in 2008, which contributed to $9.4 million in revenue in 2011 and 1,527% growth over a three-year period.
To date, myFootpath has helped over 1,000,000 students find the college or degree program that's right for them. The company has over 300,000 programs to offer students across hundreds of college campuses and universities nationwide. In addition, the company provides campaign management and expertise on industry and compliance regulations.
"Over the years, we have continued to reinvent ourselves to meet client needs in the evolving education marketplace. Our tremendous growth has allowed us to reinvest in and expand our core competencies." said Maria Opdycke, myFootpath Vice President of Strategic Development.
"This year we launched a suite of enrollment management products targeted to schools that have traditionally focused on organic growth, giving them an opportunity to reach a whole new set of students. By amplifying our focus to traditional schools, like Concordia University Chicago, we are able to impact the bottom line of the institution quickly and significantly."
In addition to helping college and universities meet their enrollment and retention goals, myFootpath is focused on getting students the skills they need to compete in the workforce. An August study by the Georgetown University Center on Education and the Workforce revealed that since recession began, postsecondary degrees have become invaluable in terms of both wages and job placement. myFootpath focuses on helping a wide range of students, from traditional students to adult learners, gain these skills through the campus or online degree program that's right for them.
myFootpath was founded in 2000 by a team of leading guidance counselors to help students and professionals figure out "what's next" in life. Working with college and universities across the country, the company helps pair students with the degree programs that are a best fit for their future goals. In addition, myFootpath offers campaign management, industry leadership and compliance expertise.