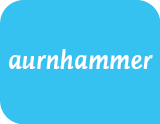 Branded mobile apps developed for marketing purposes extend our clients' hotel services and features beyond the front desk, and beyond their websites - right onto a mobile device, said Bill Aurnhammer, CEO
New York, NY (PRWEB) September 20, 2012
Mobile strategy firm Aurnhammer announced today that it has formed a hotel industry services division in its New York office to support the firm's expanding client base as hotels, motels and restaurants jump into the branded mobile apps bandwagon.
"Branded mobile apps developed for marketing purposes extend our clients' hotel services and features beyond the front desk, and beyond their websites - right onto a mobile device, iPhone or iPad," said Bill Aurnhammer, CEO. Since hotel guests are always on the go, whether for business or pleasure, what better access is there than getting one's hotel info right on their smartphone?"
According to Aurnhammer, however, it's important to distinguish between apps that offer utility, entertainment value and "stickiness" vs. basic apps that provide the same catalog of services found on the hotel's corporate website."
"We have barely scratched the surface on how mobile will transform the hospitality and tourism industry," said Donn Gobin, General Manger. "Clients such as Foxwoods Resort & Casino, who were early adopters in the space, have taken advantage of the power of mobile and continue to explore new opportunities to enhanced guest engagement, improved customer satisfaction, promote and sell goods and services, and streamline loyalty and rewards programs."
About Aurnhammer LLC
Aurnhammer LLC, headquartered in New York City, is a creative media, custom design and development company specializing in branded applications for mobile. Aurnhammer has provided creative solutions for clients such as: Sony Music Entertainment, Showtime Networks, Kohler, Foxwoods Resort Casino, Lumber Liquidators, Bass Pro Shops, Mass Mutual, Bowers & Wilkins, Extra Innings, Stanley Hand Tools, Russian Standard Vodka, Century 21 Real Estate, and Planet Fitness. Besides technological skill in coding and programming, the Aurnhammer team brings collective experience in the fields of film and television production, digital arts, and graphic design. At the company's core is a solid team of strategists, designers and programmers who work in a variety technologies and platforms to flawlessly bring these ideas to life. Visit http://www.aurnhammerllc.com and "Follow" @AurnhammerLLC on Twitter.