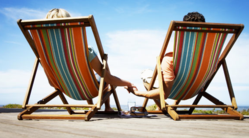 (PRWEB UK) 13 September 2012
One of the most talked about and lamented issues in the Protection market over recent years is the lack of Income Protection sales. Every report shows that Income Protection Cover remains the poor relation to Life Cover and Critical/Serious Illness Cover, yet of the three products it is by far the most likely to be claimed upon and, most agree, should be the number one priority when advising a client about their Protection needs.
Much effort has been spent trying to work out why advisers and customers fail to engage with Income Protection and it seems to boil down to two factors; firstly, many advisers are not comfortable with how Income Protection works, in particular regarding the different types of policy and the definitions used to define when a client can claim. Second, customers believe that, despite evidence to the contrary, they will not be unable to work for an extended period due to illness and, if they were, their employer and/or the state would provide for them.
The ultimate solutions to these problems have not yet been arrived at but the "holy grail" is thought by most to be a new type of Income Protection plan, which does away with any complexity and has instant appeal to the general public.
As insurers we need to place more emphasis on Income Protection, an example of what I mean is that we are one of only a tiny number of providers which pays advisers the same level of commission for Income Protection as we do for term cover – why?
In short, the story is that you (the customer) have a machine in your kitchen, which, every week, produces a lump of cash sufficient to run your home, provide for your family and enjoy life. If this machine were real, would you take out insurance to cover the possibility of it going wrong? Of course you would therefore why, since in reality you are the machine, which provides for your family's needs, would you choose to ignore the risk of being unable to earn through illness or injury?