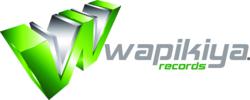 I'm making changes in the world and myself. Hear me, understand me, and feel me. Together we can make it happen
(PRWEB) September 03, 2012
Wapikiya Records is proud to introduce Dice and his album "Versityle" to the general public on iTunes, AmazonMp3, and all other download outlets. With its unique beats and natural flow, "Versityle" has a style that can fit anyone's auditory tastes. Ranging from hard hitting beats to poetic and soulful; Dice's ability to wordsmith is presented in high-quality and with easy access. With the selections now available on iTunes, Dice, as well as Wapikiya Records are excited to share this talented and versatile amalgamation of hip hop, R&B, and club beats to their listening audience.
Attack + Rebuild's review calls this album "… a little bit of everything … [d]efinitely worth checking out."
After a rough upbringing, Dice left the gang life and make something of himself through his music and his teachings. Now, having been released from the Montana Judicial system, he's signed his first recording contract with Wapikiya records.
"I'm making changes in the world and myself. Hear me, understand me, and feel me. Together we can make it happen," says Dice.
Dice joins an established list of artists such as Frodie, Illmaculate, Young Jay, RegMachine, Pallas Athena, and Dj Eroque. Together they make up one of the fastest growing labels in the Northwest hip-hop movement. Wapikiya is proud to represent the 406 and its artists.
In addition to helming the rising stars of the Northwest hip-hop movement Wapikiya Records offers DJ Services and private event services. Check out their website at http://www.wapikiyarecords.com and browse their artists, videos, as well as listings and Wapikiya merchandise.
Contact:
Roger Harmon
406-240-9450
Rogerharmon (at) wapikiyarecords (dot) com