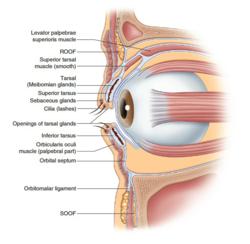 "Cataracts are definitely a growing concern in the field of ophthalmology. More people are being diagnosed with them than ever before."
(PRWEB) September 08, 2012
The ophthalmologists at La Peer Health Systems in Beverly Hills have noticed a disturbing trend. Cataracts cases are increasing for people over the age of 40.
"Cataracts are definitely a growing concern in the field of ophthalmology," said Robert Sacks, MD, an ophthalmologist at La Peer Health Systems. "More people are being diagnosed with them than ever before."
A cataract occurs when the eye's lens are clouded. This can make it very difficult to focus light onto the eye's retina, which is the light-sensitive tissue that sends images to the brain to be interpreted. Cataracts are a natural part of aging and constitute the most common cause of vision loss in the United States. Despite their prevalence, cataracts usually develop so slowly that symptoms might not be apparent right away. Cataracts can cause vision to become blurry, cloudy, dull, or dim gradually over time. It isn't a stretch to say that limited or obscured vision will interfere with your daily activities.
The treatment our Beverly Hills ophthalmologists employ is cataract surgery. Cataract surgery can be a relatively easy treatment with minimal healing time required. La Peer Health Systems in Beverly Hills performs cataract surgery as an outpatient procedure, which means there is no overnight hospital stay. It is also one of the safest types of surgery, as 90 percent of patients will report better vision after the procedure.
In cataract surgery, the clouded lens is surgically removed and replaced with an artificial lens. During the procedure, our surgeons make a small incision into the side of the cornea. A high-frequency ultrasound tool is placed in the incision to break up the lens and suck the small pieces out so that a new artificial lens can be inserted. The incision is then closed and a protective shield is placed over the affected eye.
According to Prevent Blindness America's Vision Problems in the U.S. report, the occurrence of cataracts in the United States has increased approximately 19 percent since the turn of the century. This news impacts almost 25 million Americans over the age of 40, and now more than half of U.S. citizens will develop cataracts by age 80.
Due to the increasing cases of cataracts, better education for the public on cataract risk factors, detection and treatment options is paramount. Our eye doctors all agree; the more people know about cataracts, the more likely they will be able to make sure that they do not affect them too negatively.
La Peer Health Systems focuses on excellence in patient care and offers the most advanced and contemporary treatments and equipment that the medical world has access to. With 42 doctors across 13 departments, from anesthesiology to urology, La Peer offers comprehensive and widespread medical treatments for all patients. More information about La Peer Health Systems can be found at http://www.LaPeerHealth.com.