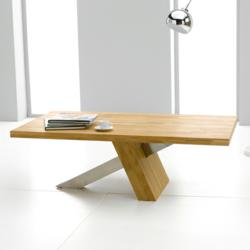 FurnitureInFashion Offers Tips to Landlords for Bulk Furniture Buying
(PRWEB UK) 4 September 2012
FurnitureInFashion reveals authentic and extremely benefitting tips for landlords for buying bulk furniture and suggests that the best place to buy quality and affordable furniture is a wholesale shop or online catalogue. Buying wholesale is a very useful way to save money on bulk items. When buying furniture in bulk, there are many factors to be considered like quality, price comparisons with retail prices, delivery charges, after sale services and much more. No matter how cheap the furniture is at a particular wholesaler but these factors play an important role in making a pragmatic purchase. FurnitureInFashion is an online retailer and has been into furniture sale business for a very long time. FurnitureInFashon offers some pragmatic and rational tips to landlords for bulk furniture buying through its owner and Managing Director
Asad Shamim said, "The best way to buy bulk furniture is to join a wholesale club. As a member of a wholesale club, customers can buy a wide variety of wholesale furniture items and save quite a lot of money on these purchases. The wholesale clubs advertise on television however customers can also join these clubs by typing "wholesale club" in a search engine and browse through a list of search results. However do make sure before joining if you will save money after the joining fee because most of these clubs require customer to pay a joining fee." He also added, "Customers must consider the delivery cost of the furniture. Most wholesalers do not offer free delivery to your house so it will be wise to include this cost when you are purchasing your furniture. This will help you determine how much cost you can really save."
When buying bulk furniture, customers should be extra careful about the quality of furniture. Customers must make sure that the furniture pieces they are buying are devoid of any scratches on wood or furnishing. Wholesalers usually store furniture over a long time and at a particular site. Some normal wear and tear is expected. So ideally all customers must make sure that there are no scratches or stains. No matter what the situation is, the customer should keep negotiating because when buying bulk furniture, there is always a capacity to readjust prices.
Mr. Shamim said, "Customers must always confirm with the return policy of a wholesaler. Usually the wholesalers have a policy of "as is where is" which means that you can go back and return or exchange your purchase. Customers should check the time limit specified by the supplier for returning the stuff in case of any technical flaw. Asad also added, "Making a price survey is very important. A customer must study the wholesale market before buying furniture in bulk. Many wholesalers now have online catalogue which can save the hassle of actually visiting different wholesalers for price, quality and quantity comparison. This comparison will allow the customer to make bulk purchases at very affordable prices."
Mr. Shamim also said that not every wholesale deal is ideal or could benefit the customer. One cannot rule out the possibility of finding a retail price less than a wholesaler. The simple rule to avoid any regrets later is to check the prices at retail stores before jumping to buy bulk furniture form a wholesaler.
FurnitureInFashion is an online retail store and is known for its cheapest prices in the UK.
About FurnitureInFashion
FurnitureInFashion is a UK based online retail shop with a manufacturing plant based in Germany. The company directly supplies furniture products from its German based warehouse. It supplies over 7000 furniture products for living room, dining room furniture, bedroom, hallway, bathroom, kitchen, bar and office. For further information and details visit: http://www.furnitureinfashion.net