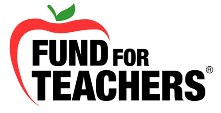 What a thrill to receive the opportunity to become better teachers and to enrich our own lives.
Houston, TX (PRWEB) September 04, 2012
They excavated fossils along England's Jurassic Coast, developed Spanish language skills in El Salvador, crafted shadow puppets in Bali, and examined the evolving nature of learning with the Harvard School of Education. When students ask "What did you do this summer?", these Fund for Teachers Fellows will have a lot to say -- and even more to teach.
As teachers personally spend $1.3 billion on resources and districts slash budgets for professional development, Fund for Teachers offers an innovative antidote: Award teachers grants to design and pursue their own professional development. Since 2001, 5,000 teachers (including 458 teachers this summer) leveraged $18M in Fund for Teachers grants to aquire new knowledge on every continent.
"I taught my students everything I knew and it wasn't fair that I couldn't give more," said Remi Willoughby, teacher at The Rice School in Houston, TX. "The Lego® robotics curriculum I use with my seventh grade robotics class originated at Carnegie Mellon University, so I wrote a Fund for Teachers grant proposal to attend its Robotics Institute and learn from the best." Willoughby can now teach the algebraic principles behind robotics, use robotics programming software to teach STEM concepts and train additional teachers on the software.
"What a thrill to receive the opportunity to become better teachers and to enrich our own lives," said Rita Schubert, teacher at East Ridge Elementary in Chattanooga, TN. Schubert designed her Fund for Teachers fellowship to attend a Creativity Workshop in Barcelona, Spain, followed by a Teaching with Poverty in Mind seminar in San Antonio, TX, to inject standards-based instruction with highly engaging arts-based activities for English Language Learners.
Fund for Teachers grants allow teachers to become students again, deepening understanding and honing skills that directly impact student learning. Recipients awarded $5,000 per individual or $10,000 per team traveled to 124 countries this summer, developing competencies in STEM, the arts, history, language acquisition, and literacy. Additional fellowship categories included social justice, special education and health/wellness.
"Students gain more from teachers with broad personal experience in an area of study," said Gale Post, teacher at Augustine Christian Academy in Tulsa, OK. "To have someone invest money in you to gain that experience, as Fund for Teachers does, means they have confidence in you as a teacher – and confidence breeds competency." Post used her Fund for Teachers grant to enroll in the Broadway Teachers Workshop in New York City to expand her school's performing arts program.
Although the school year is just beginning, teachers can visit fundforteachers.org now to review eligibility requirements and begin brainstorming plans for next summer. The application with guidelines is available online starting October 1, and is due January 31, 2013.
"Fund for Teachers encourages and supports teachers in assessing their own capacity and capabilities as professionals," said Karen K. Webb, the organization's executive director. "We believe teachers are singularly qualified to determine how to improve their skills, renew their dedication and grow in their roles as supportive and thoughtful colleagues in their own learning communities."
Fund for Teachers enriches the personal and professional growth of teachers by recognizing and supporting them as they pursue opportunities that impact their practice, their students and their school communities. For more information, visit facebook.com/fundforteachers or fundforteachers.tumblr.com.