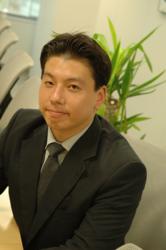 Adding in-house capabilities in India ensures that we are able to efficiently meet our growing capacity needs, while at the same time keeping the levels of service and attention to detail that we commit to our clients
TOKYO, JAPAN (PRWEB UK) 7 September 2012
AIP Corporation("AIP"), a leading online sampling and data collection provider in Asia, announced today the opening of its newest subsidiary office in New Delhi, INDIA. Roy Kimura will be appointed as Director of the AIP India office.
AIP as a group has been developing internal resources in India over the past three years and has now solidified their commitment to the region by investing in a 100% owned local subsidiary. The India office provides additional in-house scripting capabilities and back office support for the company. Currently at six employees, the company expects to expand the office gradually, extending AIP's ability to offer timely and cost effective data collection to a rapidly growing client base. Committing to an India office also allows AIP to rapidly strengthen the development of the company's local resources.
Hidefumi Watanabe, CEO of AIP Corporation stated, "As a leader in the region AIP is continually striving to maintain the highest quality in all facets of the research process. After investigating many outsourcing options in India, and around the world, we eventually came to the decision that the best way to ensure the level of quality that our clients have come to expect was to build our team from scratch. Adding in-house capabilities in India ensures that we are able to efficiently meet our growing capacity needs, while at the same time keeping the levels of service and attention to detail that we commit to our clients."
About AIP INDIA (New Delhi) Office
Company name:
AIP INDIA Pvt. Ltd.
Location:
504 West End Mall, Janakpuri District Centre, Janakpuri, New Delhi 110058 INDIA
About AIP Corporation
AIP is the leading online fieldwork agency in Asia. AIP's proprietary panels in 15 markets are actively managed to the highest standards, combined with our dedicated multi-national/lingual consultants who are specialized in global projects – AIP ensures your survey is asking the right questions, to the right people, in the right language. We have offices in Tokyo (HQ), Shanghai, Seoul, Hong Kong, New York, London, Singapore and New Delhi. For more information about AIP Corporation, please visit http://www.aip-global.com/EN.