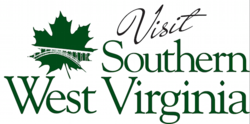 This new outlet will help travelers get the most out of their vacation and enable them to discover all that is wild and wonderful about southern WV, especially those places that are off the 'beaten path'
(PRWEB) September 11, 2012
Visit Southern West Virginia is pleased to announce the launch of a free mobile application for visitors to southern West Virginia.
The mobile app, for both Android and iPhone, is designed to help travelers navigate our nine county region, finding the often missed gems that surround more well-known attractions. "We are so excited about this project", said Doug Maddy, President/CEO. "Southern West Virginia is already a vacation destination, and with The Summit Bechtel Family National Scout Reserve hosting its first Jamboree here in 2013, we know that traffic will increase and more people will be looking to see what southern WV has to offer. This new outlet will help travelers get the most out of their vacation and enable them to discover all that is wild and wonderful about southern WV, especially those places that are off the 'beaten path'."
Digital Relativity, Visit Southern West Virginia's digital agency, led this project from its conception. From concepts and ideas to the actual building of the application, Digital Relativity helped Visit Southern West Virginia create a tool for visitors that helps them get the most out of their vacation.
Using the Visit WV app, visitors have everything they need to make their vacation more personalized and unforgettable right at their fingertips. The mobile app includes itineraries designed to highlight all areas of southern WV, and will alert travelers to attractions along the way even if they are not primary stops on the mapped routes.
The application also makes it easy for visitors to 'share' their experiences on social media networks with their family and friends.
In addition to the mobile app, there is a printed Itinerary Passport that can serve as a companion piece to use along with the app or on its own. The itinerary passport was designed by Stonewall Marketing Group, Visit Southern West Virginia's ad agency.
The Visit Southern West Virginia Itinerary Mobile Application can be downloaded by visiting http://www.visitwv.com or by accessing your Android or iPhone app store. You can order a passport by calling 800-VISIT WV or 304-252-2244.
The Southern West Virginia Convention and Visitors Bureau promotes tourism in a nine-county region. Our region is comprised of Raleigh, Mercer, Fayette, Summers, Wyoming, McDowell, Nicholas, Greenbrier, and Monroe Counties.