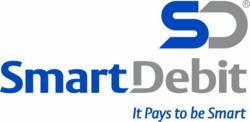 Those who partner with the renowned Direct Debit Bureau will also receive lead generation support programmes as standard
(PRWEB UK) 4 September 2012
Companies that develop and manage financial and communications systems for widespread applications can now act as resellers of SmartDebit's innovative direct debit services.
SmartDebit's programme offers a number of benefits to partners. By offering a broader range of services, partners can offer stronger solutions to clients' issues and maintain customer retention levels. The Bureau's direct debit schemes can be seamlessly integrated into existing systems, ensuring a smooth transfer of information that won't interfere in current company processes.
Those who partner with the renowned Direct Debit Bureau will also receive lead generation support programmes as standard. Seminars will be provided to staff to help them get to grips with the new system and all of the partner's email marketing and telemarketing campaigns can be handled by SmartDebit – with complete confidentiality, of course.
A representative from SmartDebit believes that this latest partnership programme offers unrivalled opportunities to accounting, ERP, CRM and custom-made software providers.
"Partnering with us adds a great deal of value to your processes and this consequently increases the value of your services," he explains.
The company invites all interested parties to get in touch via its website for more information on partnership opportunities.
SmartDebit™ are the UK's leading Direct Debit Bureau, specialising in payment processing services since 1998. A Bacs approved Bureau, scoring 'Excellent' in all five categories of the Bacs audit, and ISO 27001 compliant. Providing a complete range of services, including Outsourcing; SmartDebit-Admin cloud based portal; SmartDebit-Online payer sign up; SmartDebit-API integrated solutions and SmartDebit-Contingency.