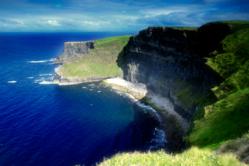 (PRWEB) September 07, 2012
Holidaze Ski Tours is bringing over 40 years of experience in organizing group ski and non-ski trips to the Texas Ski Council for their 2013 Council Ski Trip to Spain as well as their 2013 Council Non-Ski Trip to Ireland.
The Texas Ski Council is a non-profit, all volunteer organization consisting of 14 members clubs throughout the state of Texas and totaling over 2500 members all with the common interest of snow sports.
Holidaze and the Texas Ski Council have been avid supporters of one another, both interested in promoting individual and group interest in skiing and snowboarding for decades, and both are equally excited to bring these two amazing trips to the member clubs of the Texas Ski Council. Having worked with the Texas Ski Council on previous trips to Europe and New Zealand, Holidaze' VP of Sales, Sean McErlean, is looking forward to once again bringing this council to new destinations with the quality of service that TSC has come to expect from Holidaze.
McErlean says, "We haven't been able to work with them in a few years, but it is great to be back in business with the TSC. They are a great organization and we look forward to planning their Spain ski trip and their non-ski trip to Ireland."
The Texas Ski Council has estimated that they will have at least 150 people on the Spain trip, which will visit Granada, Sierra Nevada, Barcelona and Madrid and over 300 people on the Ireland tour, which will visit Dublin, Shannon, Cork and many other famous locations in Ireland.
Holidaze Ski Tours is a family owned & operated full-service tour operator. Holidaze ran their first international group ski trip to in 1970. Since then, Holidaze has expanded to include all of the major and minor ski resorts of Europe, Japan & China, Australia & New Zealand, South America and US & Canada. Their most recent endeavor includes non-ski trips such as international & domestic bike & barge tours, cruises, sightseeing tours as well as cultural, food & wine tours.