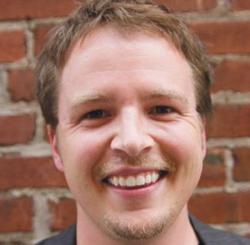 "With less money from Washington, cities need a new way to get projects built," said Neighbor.ly founder and CEO Jase Wilson.
Kansas City, MO (PRWEB) September 05, 2012
Local civic entrepreneurs have launched a new project, "Paint the Town Green," on Neighbor.ly the civic crowdfunding site. This project aims to improve the reach of the area's new Google Fiber internet network to underserved areas. The Neighbor.ly platform has thus far been the stage for drives for transportation projects in Kansas City, and is reaching out by hosting a popular grassroots initiative to bridge the digital divide in Kansas City.
Through Neighbor.ly, local governments, private-public partnerships, and civic-minded institutions can submit projects for funding. Visitors to the site -- both individuals and businesses -- can donate to projects at different levels. Founders say Neighbor.ly won't replace taxes or other funding mechanisms but will act as another source of revenue for particular initiatives.
"With less money from Washington, cities need a new way to get projects built," said Neighbor.ly founder and CEO Jase Wilson. "Now citizens can directly support that new park or museum, even internet access for underserved communities."
The UMKC and MIT urban planning graduate hopes to replicate the success of crowdfunding sites like Kickstarter.com, where users donate money to creative projects they think are deserving. In May, 85,000 visitors raised a site-record $10.1 million for a watch that alerts smartphone users of calls and texts. Neighbor.ly will emulate other crowdfunding sites' reward systems, with citizens who help fund civic projects receiving "perks" for their support. It will not, however, hold projects to such strict deadlines as Kickstarter does.
So far, the site is hosting fundraising drives for everything from local transportation projects -- including the construction of a downtown streetcar -- to the establishment of an off-leash dog park in its revitalized River Market district.
Neighbor.ly's potential has also been illustrated by a new initiative to improve the coverage of the coming high-speed Google Fiber internet network, soon to be constructed in parts of Kansas City, Mo., and KS. The internet system has excited companies and citizens alike, promising broadband speeds of up to 1 gigabyte per second (100 times the current internet speed) and access to Google TV. But many city neighborhoods -- especially some lower-income areas -- have failed to reach resident sign-up thresholds needed to bring the network to their districts, and some blame this on a lack of awareness in those areas.
To help create awareness and bridge the digital divide a local social media organization decided to raise money to help educate residents. The Social Media Club of Kansas City determined the platform provided by Neighbor.ly suited their needs and goals. Not only is the project on track to go over the stated goal of $5,000, it also gives Neighbor.ly an opportunity to demonstrate the scalability of its platform to service projects large and small, that strengthen communities and advance technology.
As with other projects on the site, donors can give at various levels -- in this case more than a half dozen of them, from $10 to $1000. Incentives range (based on level of giving) from the posting of one's name on the project website to mentioning on Twitter and recognition at the social media organization's monthly breakfast. (Other Neighbor.ly projects promise the likes of t-shirts and tote bags if they reach their goal.)
While only municipalities or civic-focused organizations can submit projects, Neighbor.ly is developing a way for citizens to recommend projects through the site. Meanwhile, the company takes steps to protect contributor's money: project organizations enter into a legal agreement requiring funds to be used only for the indicated projects, and if an initiative is not fully funded or it doesn't get go-ahead, donors are given refunds. Like other crowdfunding sites, Neighbor.ly keeps a small percentage of contributions to cover operational costs.
CEO Wilson says he's already been contacted by other municipalities interested in funding through Neighbor.ly. "It's a sign this may become how many civic projects get funding down the road."
To learn more about how to become involved in Neighbor.ly please visit the open house this First Friday in the Crossroads Arts District.
Neighbor.ly Open House - Come meet your Neighbors!
Friday - Sept 7, 2012
6:00 pm to 10:00 pm
Event Port 208 W. 19th St.
Kansas City, MO 64108
###
Neighbor.ly is a civic crowdfunding platform. Neighbor.ly provides a unique opportunity for local governments, civic organizations, and civic ventures to obtain funding for civic-natured projects. Neighbor.ly's mission is to help cities save tax money while greenlighting projects. And let citizens, companies and institutions invest in the places and civic projects they care about.