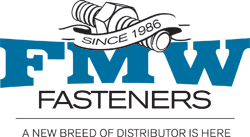 Houston, Texas (PRWEB) September 03, 2012
The Cortex® Hidden Fastening System is the fastest, easiest way to hide the heads of your deck screws on market-leading deck board types. Set the screw, set the plug, and you're all set. Cortex® offers a strong connection between the deck board and the joist and can hide fasteners across the entire deck: first and last board, perimeter, and stairs.
Hidden fastening systems all suffer from the weaknesses of increased complexity. All the various clips, brackets and other hardware are all subject to corrosion, improper installation and structural failure. Cortex's simplicity is its strength. Nothing can beat the simplicity and strength of a through the deck board screw. Once the plug is installed the screw is hidden and sealed off from the elements.
Cortex for Decking is made for 5/4" thick AZEK, EverGrain Classic Colors, TimberTech Twin Finish, TREX Accent and TREX Escape Collections.
FMW Fasteners also offers free shipping on orders over $25.00 and flat rate $5.00 shipping on orders under $25.00.
FastenMaster®, a division of OMG Inc., is a brand of task specific, contractor quality fasteners that are engineered to enable a professional contractor to complete a project faster, easier and stronger.
FMW Fasteners is an online provider of anchor products, nuts, bolts, socket products and screws. Founded in 1986 in Houston, Texas, FMW Fasteners stocks premium products by Brighton-Best, Simpson Strong-Tie Anchor Systems, ITW Buildex, Intercorp, Toggler® Anchor Systems, FastenMaster and many more. For more information, visit http://www.fmwfasteners.com or follow FMW Fasteners for updates and promotions on Twitter, Google+ and Facebook.