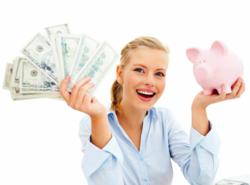 When's the last time you were able to get away for a fabulous weekend near San Francisco—and not have to worry about the cost?
(PRWEB) September 04, 2012
Today JB Tourism Media Group launched the Mendocino Lovers' Sweepstakes—offering $25,000 in cash and a host of exciting free prizes. For anyone wanting a fun-filled escape to Mendocino County, this is your opportunity for excitement, adventure, relaxation and romance. To enter the sweepstakes contest, visit the Mendocino Lovers' Sweepstakes and sign up.
The sweepstakes sponsors include premier restaurants, first-rate inns, fine jewelers, established adventure outfits and celebrated wineries. The main prizes are $25,000 in cash and five gift packages: a dream wedding, an outdoor adventure escape, a food and wine tasting tour, a cultural and creative arts weekend, and a shopping spree extravaganza. The contest offers those looking for a unique SF bay area escape things they may never experience back home: a whale watching trip, an exclusive wine tasting tour, an awesome kayaking adventure, and visits with renowned Mendocino artists.
"Everyone needs an exciting getaway with friends or family members," said Jeane Bilolavek, owner of JB Tourism Media Group and the contest's creator. "Mendocino is so close to the San Francisco Bay area and has so much to offer," she said. "This is a once-in-a-life-time chance to get a dream wedding paid for, win $25,000 in cash and win other thrilling prizes."
The sweepstakes contest runs through December 31st. Grand prizes will be announced in January 2013. But interested Mendocino travelers should sign up today. In addition to the grand prize packages, special weekly prizes will be awarded September 4 - December 18. Weekly prizes include a one-night stay at the elegant Albion River Inn, gift certificates to Adventure Rents for kayaking, canoeing and wind surfing, dinner at the North Coast Brewing, beautiful gifts from Mendocino Jewelry and more.
To learn more about the grand prizes go to Mendocino Lovers' Sweepstakes and then sign up. If you have more than one Mendocino story to share simply enter the contest again: You can submit as many entries as you like.
"All you need to do for a second entry is submit a photo with your story and for each additional entry after that just submit a new Mendocino story," Bilolavek explained. "Each new story you submit increases your odds of winning."
Mendocino County's diversity is quite remarkable: Country roads wind through the county, passing vineyards, farms, and orchards that climb into the rolling hills, and tight-rope along a coastline that has inspired many artists, writers, and photographers. Outdoors enthusiasts will enjoy Mendocino's amazing recreational opportunities: hiking, kayaking and memorable bike rides. Food and wine lovers can savor the acclaimed wines, sample the award-winning beers, and indulge in a fine dining experience in restaurants that use farm-fresh, locally-grown ingredients to produce savory meals.
"People need fun and excitement in their lives—without paying an arm and leg for it," Bilolavek added. "The Mendocino Lovers' Sweepstakes offers just that: a fun and relaxing escape that's a three hour drive from San Francisco. When's the last time you were able to get away for a fabulous weekend near San Francisco—and not have to worry about the cost? For most people, this would be a first."
Before you plan your dream wedding, wine tasting tour, romantic San Francisco get away, visit the Mendocino Lovers' Sweepstakes and fill out the sweepstakes form. This is your chance to win $25,000 in cash and many more extraordinary prices.